Diversity & Inclusion (D&I)
Local BC companies combat oceanic plastic pollution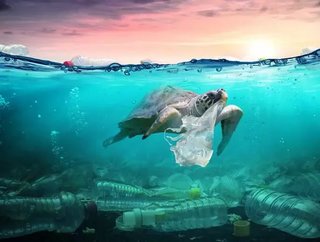 Canadian Government builds on announcement to ban single-use plastics and hold companies responsible for plastic waste. Innovative Solutions Canada lau...
Canadian Government builds on announcement to ban single-use plastics and hold companies responsible for plastic waste.
Innovative Solutions Canada launched a new programme as part of the budget in 2017, with over CA$100mn dedicated to supporting innovative solutions to national problems. By issuing public challenges tailored to a specific outcome, rather than a product or process, they hope to produce novel solutions to modern problems through small businesses, by having the federal government act as their first customer.
As part of this initiative the Canadian Government has been working to reduce plastic pollution in our oceans. Through their Fisheries and Oceans Canada division they have challenged small businesses to prevent plastic waste from entering the ocean, with a view to clean up waterways and to minimise the impact ocean fishing and pollution can have on marine biology.
More than eight million tons of plastic end up in the ocean. Lost, abandoned or discarded fishing gear (often referred to as ghost fishing gear) has proven to be a major contributor to this with 92% of encounters between marine animals and debris proving to be fatal, primarily due to ingestion or entanglement. The problem extends further than marine animals with the exponential rise of plastic pollution mirroring the rising global production. Plastics have now been deposited into the fossil record, with sediment layers precisely following plastic production over the past 70 years, showing just how much of our plastic can end up in the ocean.
SEE ALSO:
Yesterday, the Honourable Carla Qualtrough, Minister of Public Services, Procurement and Accessibility, acting on behalf of the Honourable Jonathan Wilkinson, the Minister of Fisheries, Oceans and the Canadian Coast Guard, announced that two British Columbian fisheries have been given a grant to develop proofs of concept for their solution to pollution caused by fishing equipment through recycling.
"Canada's coastal communities are leaders in protecting our marine environment. Through the Innovative Solutions Canada plastic challenges, we are supporting Canadian businesses in critical work which will help ensure the future health and sustainability of our oceans. Ocean Legacy Technologies and Shift Environmental Technologies show that small businesses can have an important role in transforming Canada to a circular economy which minimizes waste and makes the most of our resources," explained Wilkinson.
Ocean Legacy Technologies received CA$150,000 to develop a marine plastics processing facility to recycle plastics from fishing and aquaculture equipment. This will include organic or non-organic contaminants and those found during shore clean-ups. Transforming these plastics into packing, consumer products and even art. Ocean Legacy Technologies have also produced user-generated mapping of ocean and shoreline plastic pollution hotspots and mobilised local cleaning efforts internationally.
Shift Environment Technologies received CA$95,000 to develop a Marine Debris Sled to safely remove marine debris, along with ghost fishing gear and marine debris, from remote coastal regions in a more cost-effective way than current methods. The sled would be deployed from a ship or land-based centre to the beach head by tow vessel. Once filled with marine debris it would then be taken to a facility or collection point to be processed.
The Canadian Government continues to work towards its goal of banning single-use plastics by 2021 and this is just one of many initiatives to tackle the growing problems faced by coastal communities across the globe.