NASA launches climate action plan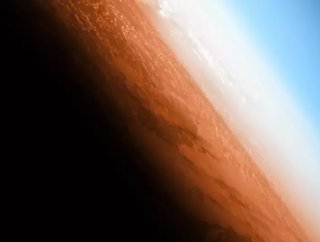 In its newly released climate action plan, NASA will reduce its contributions to climate change and continue to monitor the planet as seas levels rise
NASA has released its climate action plan, which is a part of President Biden's approach to confronting the climate crisis. 
Through this approach, NASA and 22 other large agencies have developed climate action plans, to address their most significant climate risks and vulnerabilities.
NASA will reduce its contributions to climate change
To ensure accountability, NASA's plan identifies officials and areas of the agency responsible for addressing its priorities and areas of focus. Strategic priorities in NASA's plan include:
NASA will identify climate change-related vulnerabilities that threaten access to space, perform risk assessments, and develop risk reduction strategies to enable prioritising adaptations

NASA will work to better integrate climate risk analysis and adaptation strategies into its facility and infrastructure project prioritisation processes

The agency will integrate the results of resilience planning into the master plans for its centers, and into operations and maintenance processes

Climate modeling will be regularly updated to better understand threats and vulnerabilities from climate change. NASA will develop next generation climate models, generate improved data on Earth's water and energy cycle, and create a connection between NASA climate science data and the agency's Geographic Information Systems. These actions will assist other agencies and help NASA improve its risk planning

Advancing aeronautics research to reduce contributors to climate change. NASA will collaborate with partners to develop and implement aviation solutions that enable climate adaptation, while supporting the aviation community's goal to aggressively reduce emissions of carbon dioxide
"NASA has unique assets it must protect – scientific equipment and capabilities that allow us to understand this climate crisis on Earth as well as explore the universe," said Bill Nelson, NASA Administrator. "Thankfully, we have the ingenuity and engineering capability to ensure our agency's resources remain resilient from this growing threat. NASA is committed to safeguarding our mission in the decades to come, and through the data we provide to the world, we'll help other agencies make sure they can do the same."
NASA on rising water levels and ice loss 
Nasa regularly updates the world on what it can see from up there: 
Rising Waters: A Warmer World
On Thin Ice: Why Ice Loss Matters