Diversity & Inclusion (D&I)
New data shows climate anxiety drives Gen Z work decisions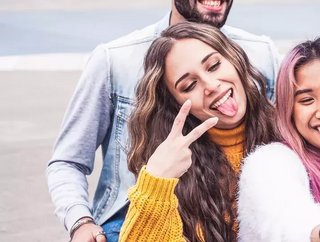 Bupa data showing Gen Z is more anxious about climate and social issues than any other generation and seeks sustainable employers with ESG credentials
There has been a regular stream of data from studies around the world showing Gen Z are prepared to sacrifice earnings for their mental health, social justice issues and the wellbeing of the planet. More has now emerged from the insurer Bupa. 
"The pandemic has underscored the inextricable link between healthy people, a healthy planet, and business performance," said Sally Pain, Chief Sustainability Officer at Bupa. "For Gen Z, workplace wellbeing is now a critical part of the ESG agenda."
Gen Z sacrificing earnings for ESG commitments
Global professional services company Deloitte previously highlighted how Gen Z valued salary less than any other generation as part of a report titled "Understanding Generation Z in the workplace".
That report was based on a survey of 6,000 respondents conducted in 2018 across US demographics. It found that Gen Z was "radically different" in its perspectives, even from their direct predecessors, Millennials. 
Gen Z looks out for a battle with mental health and anxiety, born in a world that already had a developed internet and social media and coming of age during the Great Recession. They seek meaning and are evenly split on choosing between a better-paying but more boring job and a lower-pay, fulfilling job.
Cost of mental health weighing on Gen Z
Mental health issues cost companies billions every year and employers increasingly need to provide a nurturing environment. 
The Bupa study found 18-22 year olds will turn down roles and take pay cuts to work with their preferred employers, while two in three feel anxious due to high mental health burden of climate change
Talent is in high demand and in a labour market as fiercely competitive as today's, a company's commitments and achievements in ESG can be the deciding factor in a top prospect choosing to join. 
This all comes at a time when jobs are changing rapidly, up-skilling is a must and the world reels from both the economic and the mental health impact of the pandemic. Businesses must adjust to protect their future. 
"As skills shortages bite across many sectors and businesses face a challenging year ahead, it's easy to think that social and environmental commitments are optional," said Pain. 
"Our research shows that they are quickly becoming critical to success. For companies who want to build and nurture future leaders for their business, investing in strong targets that connect with their employees' personal values is vital."  
• Join global business leaders and sustainability experts taking meaningful action at Sustainability LIVE, held at Tobacco Dock, London, 23-24 February 2022. Register to attend today! Click here to learn more.