Plastic cutlery will be toast after government ban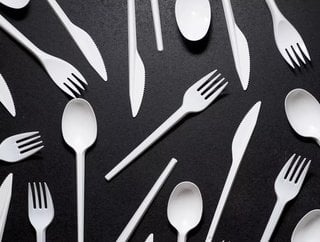 Knives are out – as are forks and spoons – as government ditches plastic cutlery
It is perhaps the most vulgar example of our obsession with single-use plastics – disposable cutlery. On our streets, in our seas and spilling out of our bins, plastic cutlery has much to answer for, but now the UK Government, apparently, has an answer to it.
In a response to the tonnes of plastic knives, forks and spoons dolled out everyday, the government has announced plans to ban single-use plastic cutlery, along with plates and polystyrene cups in England as part of what it calls a 'war on plastic'.
A consultation on the policy will launch in the autumn - although the government has not ruled out including other items in the ban. Meanwhile, ministers said the move would help to reduce litter and cut the amount of plastic waste in oceans.
Environmental activists, however, insist that much more urgent and all-encompassing action was needed.
Scotland, Wales and Northern Ireland already have plans to ban single-use plastic cutlery, and the European Union brought in a similar ruling in July, placing ministers in England under pressure to take similar action.
Ministers are also hoping to introduce measures under its Environment Bill to further tackle plastic pollution – such as a deposit return scheme on plastic bottles to encourage recycling and a plastic packaging tax. The Environment Bill is currently going through Parliament but is not yet law, while a consultation on the deposit return scheme proposal for England, Wales and Northern Ireland was completed in June.
Environment Secretary George Eustice said everyone had "seen the damage that plastic does to our environment" and it was right to "put in place measures that will tackle the plastic carelessly strewn across our parks and green spaces and washed up on beaches".
He added: "We have made progress to turn the tide on plastic, banning the supply of plastic straws, stirrers and cotton buds, while our carrier bag charge has cut sales by 95% in the main supermarkets. These plans will help us stamp out the unnecessary use of plastics that wreak havoc with our natural environment."
The ban may take over a year to become law, with legislation needing to go through Parliament, and it is understood it could be April 2023 before it comes into force. Campaigners are not impressed with the schedule and have urged the government to move quickly.
Jo Morley – from the campaign group City to Sea – said that while she welcomed the news but it was "just the tip of the iceberg".
She insisted: "We need the government to go much, much, much further, we are facing a plastics crisis and we need to turn off the tap. We are really facing an environmental crisis, our oceans are full of plastic, and they're killing marine life, they are damaging our eco-systems and they are actually threatening human health."
Kierra Box from Friends of the Earth echoed the concerns. She said: "We need government to take an overall approach to say that what we are going to do is bring an end to all plastic pollution, and what we're going to do is drastically reduce the amount of all single-use products, not just a fork followed by a spoon followed by a cup."
Evidently the government has reached a fork in the road (quite literally) in its response to plastic usage and its ability to engender a wider cultural change in how we perceive 'convenience' plastic may represent the greatest challenge of all.
In terms of plastic cutlery, once it has vanished from our habitual behaviour, will we really miss knives that bend instead of cutting and forks that disintegrate when faced with chips?