Diversity & Inclusion (D&I)
Private equity's ESG journey: From compliance to value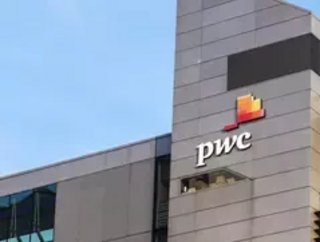 Global Private Equity Responsible Investment Survey 2021
Advisory service PwC has released data from their Global Private Equity Responsible Investment Survey, which shows that private equity is on an ESG journey. 
Price Waterhouse and Coopers & Lybrand, better known as PwC, provides Assurance, Tax and Advisory services. PwC is based in London, with a revenue of $43bn and over 250,000 employees worldwide. In 2020, PwC firms provided services to 84% of the Global Fortune 500 companies. 
Sustainable investing includes ESG investing, in which ESG considerations are an overlay to the pursuit of financial performance.
Socially responsible investing, in which investments are selected or disqualified based on ethical considerations, have grown to more than US$30tn globally by 2018.
ESG-focused assets in the USA grew by some US$5tn from 2018 to 2020, and the global impact investing market, is now estimated to be worth about US$715bn.
Global Private Equity Responsible Investment Survey
The results show:
56% of respondents discuss ESG as part of executive board agenda more than once a year.

66% rank value creation as one of their top three drivers of responsible investing or ESG activity.

72% always screen target companies for ESG risks and opportunities at the pre-acquisition stage.

56% have refused to enter general partner agreements or turned down investments on ESG grounds.
In addition, the growing interest in impact investing and the emergence of mainstream impact investing strategies is apparent. Firms are starting to understand that investors value funds that offer positive environmental and social impacts.
17% of respondents noted that they either already have dedicated impact funds or are planning on setting up an impact fund in the next year. 14% said they are considering investing for impact in the future and 45% noted that although they don't have an impact fund, they're either already measuring and managing for impact, or are using a screening framework to seek out investment opportunities associated with positive impacts, or both.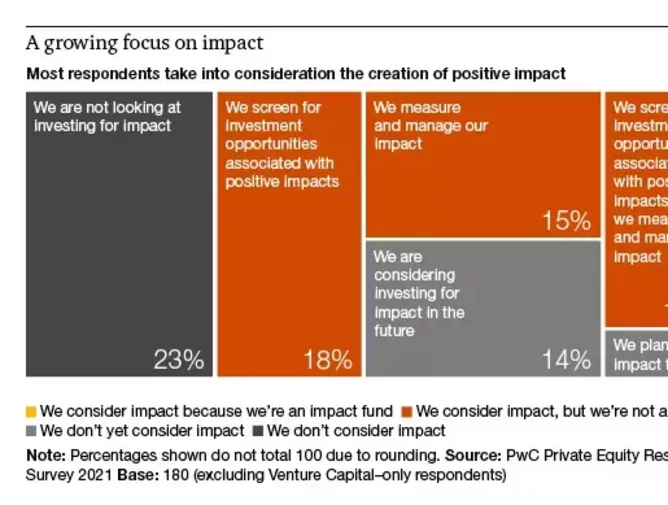 What's next for ESG?
Over the past seven years, private equity firms have radically reassessed the importance and value of ESG to their businesses. 
It has gone from being considered an area of compliance, a specialist product for a small minority, to becoming an overarching framework that informs the strategic thinking of entire firms.