Procter & Gamble Sustainability Awards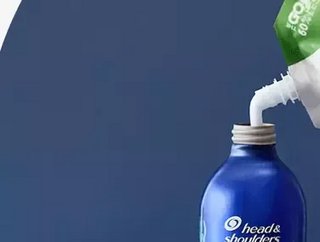 As P&G roars towards net zero 2040, this week it celebrated those getting the company closer to its sustainability goals in the 'It's Our Home Awards'
Procter & Gamble has recognised the efforts of its employees in the virtual 'It's Our Home Awards'.
Procter & Gamble is best known for its hygiene products, such as Always and Old Spice and cleaning items, ranging from Ariel to Febreze. The company was founded in 1837, in Cincinnati, Ohio and remains headquartered there. 
Earlier this year, P&G announced its net zero greenhouse gas emission ambition: by 2040, the P&G supply chain and its operations will be net zero.
On the road to that target, here are some of the innovators and advocates making that goal achievable. 
Supply chain sustainability
To address the challenges of e-commerce packaging waste, such as one-time use of boxes and overpackaging, P&G China launched the Big and Little Green Treasure Boxes. 
In 2019, P&G introduced the Big Green Treasure Box, a reusable alternative to corrugated shipping boxes. The following year, with the introduction of the Little Green Treasure Box, P&G China led the industry to create SIOC (Ship in Own Container) packaging that protects products while reducing overpackaging.
Congratulations to P&G China!
Sustainable brands
Procter & Gamble is reducing its environmental footprint through innovation and raising its brands' voices to make sustainability irresistible.
According to a study conducted by P&G this year, nearly 80% of consumers said they expect the brands they buy to help them live a more environmentally conscious lifestyle. 
Gillette embedded sustainability in their 2021 Gillette Refillables razors lineup in Europe, moving to a fully recyclable cardboard razor box made with at least 50% of recycled materials. This includes a plastic-free pulp tray made with at least 95% recycled materials. The brand's shift from plastic to a cardboard box is eliminating 300 tonnes of plastic, the equivalent to more than 30mn plastic bottles.
The John Pepper Excellence and Mastery Sustainability Award
This year, P&G presented the first-ever John Pepper Excellence and Mastery Sustainability Award. Named after former P&G CEO John Pepper for his legacy of championing sustainable business, this award recognises an individual who has demonstrated exceptional mastery of sustainability for five or more years. 
This year's recipient, Jack Mcaneny, Vice President of Global Sustainability, was recognised for his role in leading global sustainability efforts and propelling P&G's progress towards its 2030 goals.
Turning up the heat on sustainability 
All of the nominees and winners of Procter & Gamble's It's Our Home Awards have been celebrated for their hard work in pushing forward for sustainable progress. 
"At Procter & Gamble, our teams work hard to ensure sustainability is built in – not bolted on – to everything we do as a business", said Virginie Helias, Chief Sustainability Officer Procter & Gamble. "With that in mind, each year we recognise and celebrate the exceptional work taking place across our company in sustainability."