Diversity & Inclusion (D&I)
Rabobank Australia wins award for diversity employment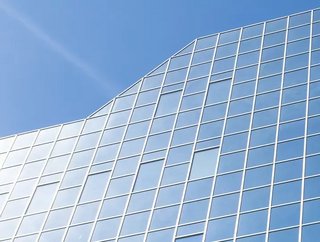 Rabobank Australia wins Employer of the Year Award for focus on diverse and disability inclusive employment
Rabobank Australia has won the inaugural MAX Solutions 'Medium Employer of the Year' award in recognition of its work in promoting workplace diversity.
The annual Employer of the Year Awards, run by MAX Solutions, has highlighted employers who have fiercely encouraged inclusivity and diversity in their recruitment. 
Rabobank Australia & New Zealand is a part of the global Rabobank Group, the world's leading specialist in food and agribusiness banking. The company is one of Australasia's leading agricultural lenders and a significant provider of business and corporate banking and financial services to the region's food and agribusiness sector, with 93 branches throughout Australia and New Zealand.
Disability inclusion at Rabobank
Rabobank won the Medium Employer of the Year Award – which is open to businesses with between 100 and 2000 employees – for supporting workers with disability into employment with the bank in 2020.
The company had hired 12 people with a disability in 2020, with nine recruited through MAX. Rabobank is currently in the process of hiring another five people through MAX Solutions.
Rabobank Australia prides itself on providing banking services which are inclusive of all people, with a particular emphasis on:
Older clients

People with disabilities

Indigenous Australians, including those living in remote locations

People with limited English
The company has also taken specific measures to make it easier for clients to access services, including:
Digipasses designed for those with vision and hearing impairment

Telephone and Online Banking available 

Translation services are for clients who have limited English

Guidance following AUSTRAC's policies on identification and verification for a person of Aboriginal and Torres Strait Islander heritage.
Rabobank attracts and supports talented Australians from all backgrounds and abilities 
MAX Solutions congratulated Rabobank for being "a disability-confident employer that works with MAX to provide intensive pre and post-placement support to our customers, including health and in-support work."
MAX highlighted that this year's awards had been "incredibly competitive" and thanked all the finalists for "giving so many of our customers life-changing opportunities during one of the most turbulent period in modern economic history".
"Rabobank stood out for its commitment to attracting and supporting talented Australians from all backgrounds," said Deborah Homewood, managing director at MAX Solutions. "In the process each has had a profoundly positive impact on individual lives and local communities."
"We are very pleased to have been involved in developing a high-performing team of people of great ability with disability, who are now in roles where they are doing highly-valued work for the bank," said Belinda Webber, Rabobank Australia & New Zealand group executive, chief HR officer.