Diversity & Inclusion (D&I)
Renewable energy competition heats up in Saudi Arabia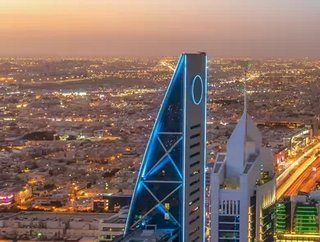 Despite billions of barrels in oil reserves, Saudi Arabia hopes to hit 50% renewable energy by 2030 - and there's competition for renewable energy projects
Renewable energy projects on Saudi Arabia's National Renewable Energy Programme have until 3rd June to submit proposals, as competition intensifies.
Say Watt?
Before getting into the details, are you familiar with Watts?
100 kilowatts of solar energy can power 30 homes

1 megawatt can serve 300 homes

1 gigawatt can power 300,000 homes
Renewable energy competition
"Saudi-based utilities developer Acwa Power and Abu Dhabi-based Masdar are increasingly finding themselves competing for the same renewables contracts within and outside the region", said Jennifer Aguinaldo, Energy and Technology Editor at MEED, GlobalData.
Acwa Power is a Saudi Company, which provides power and desalinated water. Masdar, Abu Dhabi Future Energy Company, leads renewable energy and sustainable urban development. 
"The competition is most obvious in Uzbekistan", continues Aguinaldo. "Masdar is developing a wind farm with a potential capacity of up to 1,500MW, while Acwa Power is due to develop three projects with a total combined capacity of 2,500MW. Both developers are also bidding for a smaller project, the 200MW second phase of the central Asian nation's scaling solar program."
 
Saudi Arabia "another Germany" of green energy, despite oil reserves 
Earlier this year, Saudi Arabia announced its commitment to reaching carbon neutrality and that it wants to be using 50% renewable energy by 2030.
"We will be another Germany when it comes to renewables," said energy minister Prince Abdulaziz bin Salman, at the Future Investment Initiative conference in Riyadh.
However, Saudi Arabia still has a lot of oil to use up - and there are no School Strikes or Extinction Rebellion protests to rally the people, as protests are illegal in the Gulf nation. 
Saudi Arabia has

16%

of the world's oil reserves.

The country is the largest exporter of total petroleum liquids in the world and maintains the world's largest crude oil production capacity:

12m

barrels per day.

The Ghawar oil field has an estimated

75bn

barrels of reserves left. The Safaniyah offshore field has up to

35bn

barrels.

Saudi Arabia is the second-largest petroleum exporter to the USA.