Schneider Electric surge ahead to 'Energize' pharma industry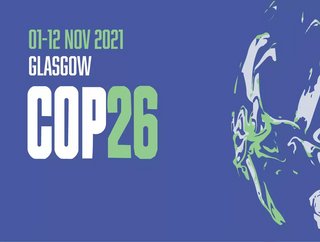 COP26: Schneider Electric surge ahead to 'Energize' pharma industry as COP26 looks to sustainably ignite crowd – inside and out
Notwithstanding brilliant contributions from young people sharing first-person accounts of climate change, COP26 has got off to an unspectacular, rather uninspiring start.
If people are looking for solutions to the world's 'atmosphere' dichotomy, there won't be any obvious answers at the Scottish Event Campus – unless you count awkward elbow bumps, weird silences and embarrassing accessibility issues.
Here's hoping that day four will yield much more in the way of Planet Earth-saving pyrotechnics. After all, 'Energy Day' is afoot at COP26 and the event insists that: 'The end of coal power is now within sight and clean power is scaling up'. And there's that figure of speech again – 'scaling up'. Ubiquitous, interchangeable and hopelessly non-specific.
The watching world is largely unconvinced about the currency of 'scaling up' and while those on the inside of the event in Glasgow may nod their heads, the growing audience directly outside the event will want greater assurances – jargon won't cut it, especially when you've got an explicit songbook which casts doubt over the slightest whiff of wishy-washy platitudes.
They will want to know precisely what 'scaling up' means in the context of climate change.
Pharma chameleon
One business that has been inspired by COP26's Energy Day is Schneider Electric.
The company – which provides energy and automation digital solutions for efficiency and sustainability – is collaborating with ten global pharmaceutical companies to launch 'Energize'; a pioneering program which has been designed to increase access to renewable energy for pharmaceutical suppliers all over the world. It's a significant move, especially given the expansive supply chains and wider ecosystems of pharma companies.
Energize will effectively leverage the scale of a single industry's global supply chain, in a pre-competitive fashion, to drive and influence system level change.
Olivier Blum, Chief Strategy & Sustainability Officer, at Schneider Electric, enthused: "At a time when we need to act urgently, we need more bold programs like this."
"Thank you and congratulations to our pharmaceutical and healthcare partners for embarking on this crucial supply chain decarbonisation journey with Energize," he added.