Simon-Kucher & Partners study shows green light of change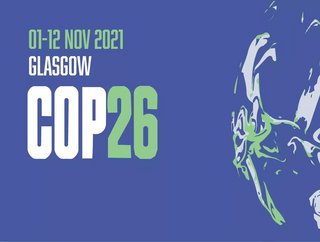 Green ray of light for UK businesses – A third of consumers are willing to pay more for sustainable goods and services
UK companies have an opportunity to be greener – and future-proof themselves – as it emerges that a third (33%) of UK consumers are prepared to pay more for sustainable products and services. 
The Global Sustainability Study 2021, conducted by global strategy and pricing consultancy Simon-Kucher & Partners, found those UK consumers were willing to pay, on average, 25% more for greener alternatives. The survey – which questioned more than 10,000 people across 17 countries – also reported that nearly 9 in 10 (86%) of UK consumers have become greener in their purchasing over the last five years.
Reflecting on the findings, Rosalind Hunter, Partner at Simon-Kucher & Partners, said: "The fact a third of consumers are willing to pay a premium for sustainable products is a 'green' ray of light for UK companies. Regulatory pressure will only increase on companies to shift towards more sustainable products and services."
"These findings show the clear commercial opportunity from investing in sustainability as well. In fact, companies must invest, innovate and transform their business models now. Increasing consumer awareness will only further drive the expectation for affordable sustainable alternatives," she added.
The 25% green "premium" was also the global average across the 17 countries surveyed. US consumers were willing to pay the most at 37% more, and Italian and Swiss the least, with a price premium of 16% for greener goods. The US also led the way on the proportion of the population prepared to pay more, with 42%.
Interestingly, of the people that are willing to pay a sustainability premium, the premium amount is lowest for consumer goods (22% premium on average) – it is highest for financial services (28% premium on average).
The Generational Gap: Grey pound slower to turn green than younger cohorts
The survey found significant generational differences in attitudes towards sustainability within the UK. Only 30% of UK Baby Boomers were prepared to pay extra for more sustainable options, compared to 40% of Millennials and 35% of Gen Z. 
In terms of how much they were willing to pay, Millennials (38% premium) led the way, being prepared to pay more than twice as much as Baby Boomers (15% premium on average) and a third more relative to Gen. Z (23% premium on average).
Over the last five years generational differences have also emerged around how people are changing their behaviour to be more sustainable. 17% of Baby Boomers have significantly changed their behavior towards being more sustainable in the last five years. This figure climbs to 23% for Millennials. 
Additionally, when it comes to current behaviour, 32% of Millennials will choose a sustainable alternative when available, whereas older generations are far less likely to actively choose sustainable alternatives (19%).
Shikha Jain, author of the study and Partner at Simon-Kucher & Partners, added "Millennials and Gen Z are becoming a force to be reckoned with as they grow to represent a larger share of the consumer demographic. Companies that don't have sustainability as part of their core value proposition need to act now to protect against future reputational impacts and loss of market share.
"Companies still need to balance meeting demand for greener products with serving customers, who may not value sustainability as highly, such as Baby Boomers. The clock is ticking and failure to think through the implications could have long-term consequences for firms."
Sustainability matters across all sectors – highest for energy/utilities and least for financial services. Sustainability is rated as an important purchase criterion for 62% of UK consumers. That does, however, mask diverse views according to sectors. 
Consumers feel most strongly about sustainability when purchasing energy/utilities with 3 in 4 (75%) saying it is an important consideration. In contrast only half (48%) felt it was important when choosing Financial Services. 
Percent of consumer who chose sustainability as important factor when purchasing
Energy/utilities – 75%
Construction/home – 64%
Consumer goods – 64%
Travel and tourism – 63%
Automotive – 61%
Financial services – 48%
Rosalind Hunter, concluded: "As expectations around sustainability climb, companies from all sectors will face significant pressure to prove their sustainability credentials. Consumers have shown how important sustainability is when they look at purchasing. Firms need to listen and continue to make sustainability a central part of their business."
The results of the survey come just weeks before COP26 – the 2021 United Nations Climate Change Conference.