Sustainability and construction innovation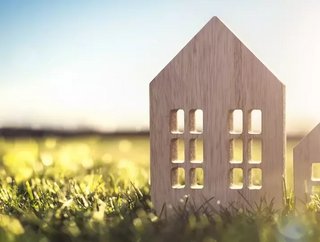 How the market shift towards off-site modular construction can accelerate affordable sustainability
A thought-piece on sustainable construction, written by

 

Julie Lewis-Thompson

(University of Exeter),

Matt Bennion

(Reds10),

Matt Eames

(University of Exeter),

Antony Darby

(University of Bath),

David Coley

(University of Bath),

Paul Ruddick

(Reds10),

Stephen Allen

(University of Bath),

Nazneen Khan

(University of Bath).
After an extensive history of false dawns, modular construction has finally moved from an often tainted view that such buildings are a temporary solution or not adequately aesthetic in design, into more widespread adoption as the solution to the many challenges associated with providing adequate living and working spaces and supporting social infrastructure for a growing population. The tipping point arrived with the government's presumption in favour of off-site construction and with many great advances in technology.
The construction industry must 'modernise or die' 
The breakthrough has come from modular construction's ability to leverage multi-skilled labour, standard details and off-site manufacturing along with onsite preparation, to deliver significant reductions in construction programmes and control quality in a factory environment, addressing some of the critical failings of the construction industry highlighted in Mark Farmer's Modernise or Die report in 2016. 
"While this is a significant achievement, the construction industry still fails to design, deliver and support with the end user's needs in mind and still consumes too much energy and carbon in the delivery of new buildings", says Matt Bennion CEO, Reds10.
Referred to by the Waste and Resources Action Programme (WRAP) as the 'silent sector', the construction industry is one of the biggest consumers of natural resources, annually using 400 million tonnes of material and producing 100 million tonnes of waste - a third of the UK's total yearly waste.
This is where modular off-site construction comes into its own in the acceleration of meaningful and affordable action to eliminate waste, reduce energy consumption and carbon footprint and improve user experience.
Why, you might ask? On the face of it, traditional construction and modular off-site comprise of the same elements: a steel frame, a concrete floor, a roof, windows etc. However, fundamentally, traditional construction projects tend to be prototypes each time, whereas modular off-site construction creates a product whose material, design, transportation, embodied and operational energy can be optimised around a series of standard details and materials. Matt comments, "The speed of production, with a new building every 4-6 weeks, means that design details, materials and manufacturing processes can be continuously improved and new technologies deployed, proven and scaled at pace."
Take airtightness as an example. The factory production environment already provides extremely high-performance levels, with modular buildings regularly achieving levels of 3 m3/hr/m2, heading towards achieving Passivhaus requirements without any special additional measures. The opportunity to continuously improve standard details, like bay joints and potential cold bridges, on the production line means modular buildings will achieve improved levels of performance without incurring additional costs.
Adopting innovation to accelerate eco-efficiency and sustainability in construction
The same is true for embodied carbon, where the continuous improvement of standard details and integration of core supplier information enriches the level of detail available in the BIM model, facilitating smarter configuration of buildings with lower embodied carbon. This approach has enabled Reds10 to reduce embodied carbon in a series of MoD accommodation blocks by 32% with no additional cost when compared to the first iteration of the building. "By treating each building developed as a prototype for the next, there can be continual feed-forward and product development, while simultaneously adopting widespread innovation to accelerate eco-efficiency and sustainability as part of a cradle-to-cradle solution for the construction industry", says Dr Antony Darby of the University of Bath.
Furthermore, the process-based nature of modular construction lends itself to continuous improvement in the production, pre-assembly and assembly processes themselves, leading to an increase in the level of work completed in the factory and vastly reduced programme timescales and waste on site.
Such developments can be further accelerated by harvesting information on the buildings' performance and usage during operation. Matt says, "Modular construction is ideally placed to quickly leverage SMART sensors and control devices and harness the power of the data collected to ensure buildings continue to perform at net zero carbon, that redundancy is designed out on future projects, and both maintenance and end user experience are optimised."
Net zero-carbon buildings 
The programmatic delivery of modular buildings provides a living laboratory in which actual performance can be better understood and improvements harnessed and incorporated at scale and speed. Antony comments, "The insight into how buildings are used can, in time, lead to automation of building controls around human factors and changes to both the internal and external environment." 
In doing so, SMART controls can close the performance gap created by people and how they use buildings and building systems. Imagine a building that reacts to user behaviour, with subsequent environmental, user satisfaction and health and wellbeing impacts, for instance, by improving air quality in response to physical exercise or increased user numbers, or providing on-demand heating and cooling when sensing changes in patterns of use.
In 2019, with the UK construction industry sector valued at £110bn, off-site construction accounted for £8bn. The government aims for the off-site construction sector to represent £28bn by 2025. This, coupled with World Green Building Council's commitment to net zero-carbon buildings by 2050, means there will be a fundamental shift in how the next generation of buildings are designed and built. This industry shift will take place through a new breed of innovative modular suppliers collaborating with university researchers to develop sustainable solutions that relieve construction and operational cost pressures, address the scarcity and availability of new materials and harness technology to provide an unparalleled user experience.