Diversity & Inclusion (D&I)
Sustainability at Unilever: trans inclusion to packaging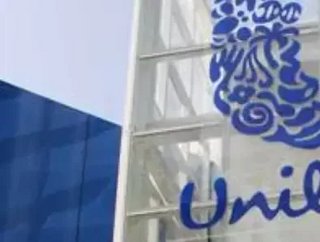 In the 1930's, a women's education scholarship. By 1972, a ban on overpacking. In 2017 a trans couple models products. 2021: eliminating social inequality
Household products giant Unilever has been pushing sustainability and inclusivity for a century. 
Unilever products range from Ben and Jerry's to PG Tips, from Dove to Persil. Founded in 1929 between English and Dutch manufacturers, the company has a headquarters in London and an annual revenue of €50bn / $60bn. 
This year, the company announced new commitments to ending social inequality and supporting the environment. These pledges include:
Ensuring that everyone who directly provides goods and services to the company earns at least a living wage or income, by 2030.

Spending €2 billion annually with suppliers owned and managed by people from under-represented groups, by 2025.

Pioneering new employment models for our employees, and equipping 10m young people with essential skills to prepare them for job opportunities, by 2030.
"The two biggest threats that the world currently faces are climate change and social inequality," said Alan Jope, Unilever CEO. "The past year has undoubtedly widened the social divide, and decisive and collective action is needed to build a society that helps to improve livelihoods, embraces diversity, nurtures talent, and offers opportunities for everyone."
Five facts about Unilever, sustainability and inclusion
2.5bn people use a Unilever product every day.

The company supports a ban on

cosmetics

being tested on animals. 

In 1955, Unilever's toothpaste,

Gibbs SR

, was the first advert on British television. 

One of the founders, William Lever, promoted equal rights for women in 1916. He set up a scholarship, Leverhulme Pharmaceutical, to support women's education and in 1939, Marjorie Plear became the first recipient. In 1953,

Doreen Wedderburn

became Unilever's first female manager and later divisional manager.

In 1972, Unilever published a report: '

Environmental Issues and Packaging Policies in Unilever companies

', in a push to limit over-packaging, which would become a higher priority in the future.  
There's no normal at Unilever
Unilever has a history of taking steps towards inclusion and diversity. 
In 2017, the company hired a transgender couple to model hair care products in the campaign All Things Hair UK. The campaign was designed to spread public awareness about the issues the trans community faces. 
"We think it's a great opportunity to give people that aren't normally heard in the media a voice and a space to speak about their truth and journeys," said Jeanette Nkwate, Chief Content Officer at All Things Hair UK. 
Earlier this year, Unilever decided to ban the use of the word "normal" from many of their products. The company conducted research into the impact of the word and the results showed that out of 10,000 people, seven in ten felt "normal" had a negative impact. 
Additionally, Unilever is reducing its digital editing in advertising, leaving models - ironically - looking more normal and not like CGI dolls. 
In a company with billions of users - there is no normal.