Diversity & Inclusion (D&I)
Top 10 business pledges for 2030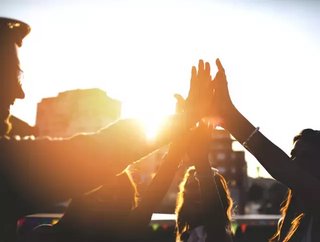 Here are our Top 10 big businesses who are preparing their company for sustainable changes in 2030
Nine years into the future, the world will be a faster, brighter place, with the pandemic a distant memory. Scientists predict that 3D printed organ transplants will be in use and driverless cars will be on the road - but still no word on if they will fly.
2030 is a critical year, another decade milestone in the race to stop the planet's temperature from rising, which would have a devastating impact on billions of people. 
On Earth Day 2021, many international companies proclaimed people and planet positive goals for 2030, to do their bit in the race against climate change. 
AECOM
Headquarters: California, USA
Revenue: $13bn 
Infrastructure consulting firm AECOM has committed to reaching net-zero operations by December 2021, in addition increasing environmental offset schemes and transferring to an electric fleet.
The company also plans to achieve a net-zero value chain by 2030 and will work towards the 1.5C-aligned science-based targets.
L'Oreal
Headquarters: Paris, France
Revenue: €29m 
L'Oréal has launched a program called "L'Oréal for the Future", which includes three specific commitments for 2030: 
 Ensuring all activities are "respectful of planetary boundaries".
 Supporting the L'Oreal "business ecosystem" move towards being fully sustainable.
 Facing "the challenges of the world", through showing support for social and environmental aspects in need of assistance.
Kingspan
Headquarters: Kingscourt, Ireland
Revenue: €4bn
International insulators Kingspan identified the lack of action taken in the fight against climate change and have set some 2030 goals for themselves:
Increase use of renewable energy by 60%

Install solar panels on all sites

Zero landfill waste 

50% reduction in CO2 production

Collection of 100m litres of rainwater
Nestle 
Headquarters: Vevey, Switzerland 
Revenue: $93bn
"Tackling climate change can't wait and neither can we," said Mark Schneider, Nestlé CEO. "It is imperative to the long-term success of our business. We will work together with farmers, industry partners, governments, non-governmental organizations and our consumers to reduce our environmental footprint." 
The food giant aims to halve their emissions by 2030 and go on to achieve net-zero by 2050. Between those key dates, Nestle will investigate ways to offset remaining emissions.
Apple
Headquarters: California, USA
Revenue: $274bn 
Apple will become entirely carbon neutral across business and manufacturing by 2030 and its devices will be sold as "zero climate impact" items.
"We are firmly committed to helping our suppliers become carbon neutral by 2030 and are thrilled that companies who've joined us span industries and countries around the world, including Germany, China, the US, India, and France," says Lisa Jackson, Apple's vice president for Environment, Policy, and Social Initiatives.
Bank of America
Headquarters: California, USA
Revenue: $85bn 
Bank of America Corp. has dedicated $1tn to aid sustainability and low-carbon activities by 2030.
Back in 2007, the Bank of America created an environmental business initiative, where $200 billion has been spent on sustainable activities, ranging from asset-based lending, capital raising, bond underwriting and tax equity investments.
Volvo
Headquarters: Gothenburg, Sweden
Revenue: $40bn 
Fom 2030, Volvo Cars will only sell electric vehicles, something Volvo's CTO feels is the logical step forward.
"There is no long-term future for cars with an internal combustion engine," said Henrik Geen.
After the UK set a ban on selling new diesel or petrol cars from 2030, Volvo encouraged The European Union to set a similar date.
Google
Headquarters: California, USA
Revenue: $17bn
Google made history as the first major company to reach carbon neutrality and becoming one of the biggest corporate buyers of renewable energy. 
The company now hopes to reach 24/7 carbon-free energy by 2030, using carbon-free energy generation and storage technologies, from working with governments to individuals to drive real change. 
Amazon
Headquarters: Seattle, USA
Revenue: $386bn
Amazon plans to have 100,000 electric vans on the road by 2030, which will reduce carbon emissions by 4 million metric tons per year by 2030.
In addition, Amazon will increase its usage of renewable energy, reaching 100% renewable energy use by 2030.
Honda
Headquarters: Tokyo, Japan
Revenue: $36bn
Honda plans to see complete electrification in Japan by 2030 and will follow up across the planet in the following years. 
"My hope is to hear people saying, 'We are glad Honda exists,'" said Toshihiro Mibe, President and Representative Director of Honda. 
The company is also developing recyclable batteries.