Top 10 sustainability news sites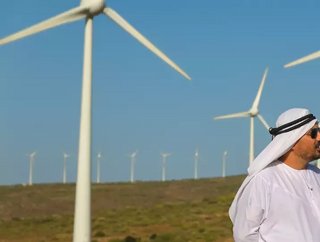 Here's our pick of the top 10 sites for sustainability news
In an era of fake news, it can be difficult to know who to trust for news on sustainability. 
Here's our pick of reliable news sources from the front lines of sustainability.
Sustainability
That's us! From net-zero to renewable energy, ESG to sustainable sourcing, we've got your sustainability news covered - and always with a positive angle. 
Our website features daily news and our magazine includes exclusive interviews and in-depth articles on sustainability news. 
Don't forget to sign up for Sustainability Live, 23rd-24th February 2022, which will feature top speakers on the latest strategies and innovations in the sustainability sector. 
Environmental News Network 
ENN is for the 'intellectually curious' - it's not afraid to report on unpopular subjects - such as the latest news on the damage caused by pollution to the impact of humanity's actions on animals and wildlifes. 
However, the news site also traces exciting developments in the health sector and where these subjections intersect. 
'Our mission is to inform, educate, enable and create a platform for global environmental action', says the editorial team.
Science Daily
Research-heavy, Science Daily covers the environment and society, as well as technology and health. 
In addition, Science Daily offers 'Strange & Offbeat News', which some readers might find help to balance daily news, which can sometimes be - to put it mildly - a bit of a downer. In this charming subsection, readers can enjoy more eccentric pieces, from black holes to cyborgs.
New Scientist 
Also available in print, New Scientist has been a popular coffee-table topper since 1956. Founded for 'all those interested in scientific discovery and its social consequences'. 
Back then, the social consequences of science could never have been predicted. Imagine explaining 'How Minecraft is helping children with autism make new friends' or 'Do you phub? Ignoring friends for your phone is linked to personality' in the 50's. 
The New Scientist covers how technology is impacting human lives, along with environmental topics, with optimism. 
ESG Daily
The latest news from investors and regulators, ESG Daily is written specifically for the former. The world is still at the beginning of its ESG journey, but already ESG Daily can offer everyone from casual readers to investment managers the latest in ESG news, research, information and analysis.
Edie
For informative sustainability journalism and engaging events, Edie is the place to go. 
With a strong focus on COP 26, the site hopes to guide energy and environmental professionals to make their business more sustainable.
Plus 'Edie' is not an acronym. The news site was named after a tealady known to the editors.
Business Green
The news site includes daily news from the sustainability world, as well as more evergreen subjects including sustainability management and investment. 
The events zone provides readers with dates for the diary. 
Blogs also offer voices straight from the sustainability industry room to cover controversial subjects. 
Sustainable Procurement News 
Founded in 1996, when the term 'sustainability' was often met with confusion, the news site is comprised of sustainability experts with a desire to encourage sustainability policies and circular development. 
Much like LinkedIn Learning, the team offers readers a variety of services, including training and consultancy, to develop more sustainable and strategic procurement.
Recharge
Sit back with a steaming hot beverage and indulge with Recharge - the leading business intelligence source, specifically for the renewable energy sector. 
From breaking news to exclusive in-depth features and analysis, Recharge has readers covered worldwide. 
Green Biz
Through webcasts and videos, the site brings readers news on sustainability strategies, policies, technologies and trends. 
More niche subjects are explored through traditional articles too, including news on liquid assets, food trends and transport.