Diversity & Inclusion (D&I)
Top 5 businesses supporting school girls education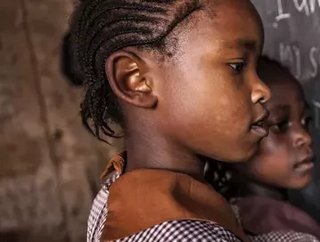 The G7 have announced that they want to send 40 million more girls to school across the world - here's five businesses making girls education happen
Ahead of the G7 summit in June, G7 leaders have agreed on one goal: sending 40 million more girls from developing nations to school, within the next five years. 
Statistics are frightening: 
40%

of countries provide equal access to education for girls and boys.
More than

31 million

girls are not attending school, across the world.
From school girl assasination attempts in Pakistan to kidnaps in Nigeria, terrorism threatens female education. Boko Harem, a terrorist organisation in North Africa, has destroyed 900 schools and abducted hundreds of pupils.
Poverty also plays a huge factor, as many families need children to work to provide for their immediate survival, instead of preparing for their future. But this can all change...
Here are five big businesses who have been supporting the education of girls - and others from disadvantaged backgrounds - across the world.
Yahoo
Known for its high-tech focus, slick offices and vast wealth, statistics revealed a surprising discovery about Silicon Valley in 2012: 
48% of fourth-grade Silicon Valley students read below grade level

20% lacke basic reading skills
Yahoo! Employee Foundation partnered with non-profit Reading Partners and supplied a $40,000 grant to cover staff costs and school sites for one year.
Omnicom
The UN's Sustainable Development Goal #4 - inclusive and quality education for all - caught attention of Omnicom, a global marketing company. Omnicom partnered with GirlEffect and Theirworld to support girls education in local and international projects.
"We are committed to using the creativity, innovation and power of our people and agencies across the globe to help the UN achieve the SDGs," says John Wren, President and CEO, Omnicom Group. "Given our long history supporting educational initiatives, we are honoured to be able to extend our support to two outstanding non-profits who share a similar mission – education for all."
Always
For girls growing up in poverty, their monthly periods can prevent them from participating at school, with a devastating impact on their education and self-esteem. The Always Keeping Girls in School programme donates sanitary items to vulnerable girls, so they can maintain their education uninterrupted. 
More than 200, 000 girls have been supported, with over 13 million pads donated in South Africa, Kenya and Nigeria, since 2008. 
Out of Print
The most obvious candidate, Out of Print books sells gifts, such as T-shirts and tote bags, of classic titles. The company uses their profits to financially support literacy programs in struggling communities and has donated over five million books.
IBM
The computer hardware and software producer is deeply involved in encouraging STEM in the next generation of women. As previously reported by Sustainability, IBM has introduced a new programme: 'IBM STEM for Girls', in over 100 schools in India. The three year programme is designed to: "Advance the skills and careers of close to 25,600 students in Science, Technology, Engineering, and Math (STEM) fields." 
An honourable mention for 

Roshan

the camel
Since the pandemic, an estimated 62% of children in Balichostan, Pakistan, have been forced out of school. Local kids were delighted when Roshan's owner, Murad Ali, agreed to help teachers with The Camel Library Project: a mobile library on Roshan's back. Murad and Roshan travel across rural communities offering children books and supporting their continuous education.