UK will provide £3bn to fund eco tech in developing nations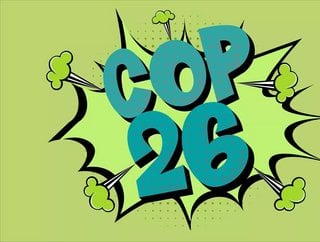 COP26 NEWSFLASH: UK will provide £3bn to fund green technology across developing nations
Britain will provide £3 billion over five years to support the rollout of sustainable infrastructure and new green technology in developing countries.
On the opening day of the COP26 summit in Glasgow, the Prime Minister emphasised the importance of providing climate finance to the developing world if the gathering is to succeed in its efforts to cut global emissions.
In a move to set the tone for the event, Boris Johnson is hosting an "action and solidarity" meeting bringing together leaders of some of the biggest emitters with their counterparts from nations most vulnerable to climate change.
US President Joe Biden and Indian Prime Minister Narendra Modi are among those attending.
Officials said Britain's new clean green initiative would represent a doubling of UK support compared with the previous five-year period, with funding for projects such as drought-resistant agriculture and sustainable forestry.
Mr Johnson enthused: "I want to see the UK's green industrial revolution go global. The pace of change on clean technology and infrastructure is incredible, but no country should be left behind in the race to save our planet. The climate has often been a silent victim of economic growth and progress – but the opposite should now be true."
"Through the clean green initiative, we can help to build back better and greener from the pandemic and put the world on the path to a more sustainable future," he added.
Expert analysis
Richard Smith – partner at Sandstone Law – gives his view on the vibe emerging from Glasgow:
This announcement is welcome and timely. Saving the planet from climate change is not just about what the wealthiest nations can achieve within their own economies. 
It is a global problem and we now need to see the rich countries, especially those who have made the greatest contribution to global warming over the last 150 years from their industrial carbon outputs, to help the developing countries play their part.  
Pakistan is a case in point. It generates less than 1% of the world's carbon emissions and is starting to cut back on fossil fuel reliance, but it is suffering significantly from the effects of climate change; from recurring heatwaves, droughts and cyclones to flooding from melting glaciers in the Himalayas, these consequences of global warming are on another scale to the relatively minor effects we experience in Europe.
A green technology fund will help other countries in the same predicament as Pakistan commit to a net-zero world by 2050. 
The US, Canada, Germany all need to follow. Ideally China and Russia too, but that is less likely at the moment. The West must however lead by example. India is a huge growing economy but its annual greenhouse gas emissions per capita is only 2.24t compared to the US at 19.77t, Canada at 19.43t and Germany at 9.75t. The UK's is 6.74t.
There are many developing countries that need financial assistance to build sustainable infrastructure and new green technology. Let's hope this is the start of a new level of international cooperation.