What does the US/China declaration mean for sustainability?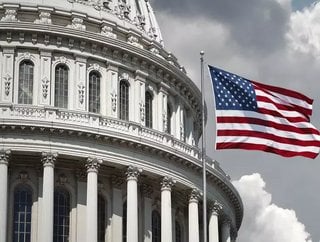 China and America announced a surprise declaration today (10th November) at an otherwise unremarkable COP26.
America and China - the world's two largest emitters of CO2 - have shocked the world by making a joint announcement called "Enhancing Climate Action in the 2020s". The title, somewhat non-committal, hides a major diplomatic and environmental breakthrough. 
The two global superpowers have struggled to see eye-to-eye on many things. As recently as last year, China's foreign minister said the relationship between the two was "facing its most serious challenge since diplomatic relations were established".
What was promised in the joint declaration?
As with many things at this year's COP26 event in Glasgow, details are markedly absent. 
China's top climate negotiator Xie Zhenhua says the country will "develop a national plan" on methane (a particularly problematic greenhouse gas). A joint statement between both countries says they "recognise the seriousness and urgency of the climate crisis".
Crucially, this declaration is a public commitment to achieving the Paris Agreement goals of keeping global warming below 2C. The fact the declaration's title includes the phrase in the 2020s is itself a strong clue that change could come sooner than previously expected.
What does China and America's declaration mean for global industries?
One key feature of the declaration is a commitment to act on deforestation. 
For their part, China is a major player in the destruction of global forests. A report by Global Witness found that 45% of all funding provided by China's financial institutions went to industries with direct ties to the practice (including soy, palm oil and rubber). 
If Beijing stay true to their word, closer scrutiny into these investments could cause significant funding issues for the companies involved. And, while there are no shortage of global institutions willing to profit from damaging activities, China's stance may make it politically difficult to do so. 
What is missing from the declaration?
It would be difficult to over-play the importance of this announcement. That said, it seems more a statement of intent than an actual plan. 
Even on deforestation - where both countries seem to agree - this declaration only promises to "strengthen goals". Inhabitants of the rainforests shouldn't plan too far into the future just yet. 
How did America and China come to an agreement?
Dialogue between Washington and Beijing is nothing new. It's rare, however, for them both to be on the same side of a debate. 
This fact was acknowledged by US Climate Envoy John Kerry in his speech today at the COP26 event in Glasgow. 
"The US and China have no shortage of differences, but on climate, co-operation is the only way to get this job done."
As if to prove that both countries prefer to do their business behind closed doors, Kerry revealed that Presidents Biden and Xi spoke a few weeks ago and agreed to strengthen ties on climate issues. He says that representatives of both countries have met 30 times both virtually and in-person. 
Will this new co-operation mean an end to US-China tariffs?
Nothing has been said on the topic but the tariffs between the two nations are largely retaliatory. Some commentators even going as far as to call them a new Cold War. 
US charges on Chinese imports are still more than six times higher than they were in 2018.
If this joint stance signals a softening of the relationship between both countries, both imports/exporters and American manufacturers will watch for changes very closely. 
When will we know more about the commitments both countries make?
Although international tensions escalate quickly, well-intentioned activities tend to move slower. The chances of more major announcements in the near future are slim. 
Both countries have committed to working closely on this new agreement. They are off to a good start - having reportedly met thirty times in the last few months. 
Sustainability Magazine will keep you updated on any further developments. Make sure to follow us on LinkedIn for all the latest global sustainability news.