Catalyst survey: How older consumers are reducing waste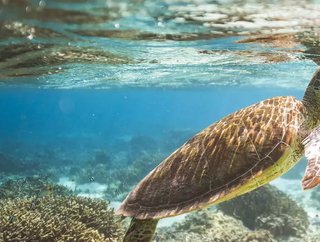 Older Australian consumers are showing the young how to vote with their wallets, to reduce plastic waste, according to new survey from Glow
According to the Catalyst Social Responsibility Survey, 55% of over-65s would pay more for a product with less plastic packaging. 
This was well ahead of all other age groups, including 18 to 24-year-olds, who were at 45%.
The survey of 1,216 Australians was conducted by leading online research company, Glow, which has launched its not-for-profit Catalyst programme to provide data for businesses that want to improve their social and environmental responsibility and corporate governance.
The survey, conducted in July, included:
49% male and 51% female respondents 

13% aged 18 - 24

18% 25 - 34

17% 35 - 44

17% 45 - 54

15% 55 - 64

21% over the age of 65
Catalyst survey results
In the survey results, climate change was also a priority among over-65s, with 38% saying they would pay a premium for a product or service that reduced the impact of climate change. 
Only the 18 to 24-year-olds were ahead of them, at 43%.
When it came to the proportion of Australians who are willing to buy from a business with a clear plan for reducing its environmental impact, Aussies are were united:
82% of 18 to 24-year-olds

68% of over-65s
72% of respondents who hold company stocks would be more likely to invest in companies that are taking action to tackle plastic waste, with 67% saying they would invest in companies that are addressing climate change.
Women expressed the greatest commitment to environmentally-conscious investing – with 70% of female investors being more likely to invest in companies that tackle climate change (compared to 66% of men) and 75% being more likely to invest in companies that tackle plastic waste (71% of men).
Investing for good
The Catalyst survey showed that the prioritising of ethical products and services carries through to investment choices - with the majority of investors saying they'd prefer to invest in companies that take action to solve climate change and prevent plastic waste.
"We knew that younger age groups would be there, but it was a little surprising to see that so many of the over-65s are willing to pay a premium for environmentally-friendly products", said Tim Clover, Glow Founder and CEO. 
Australians' antipathy towards plastic and packaging was strongly expressed in the Catalyst survey, with 49% of respondents saying they had changed their behaviour over the past year as a direct result of plastic waste.