Integrating ESG initiatives to maximise investment value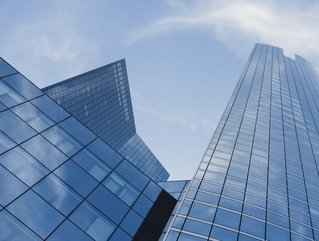 With private equity firms increasing their focus on companies' ESG objectives and strategies, the importance of clearly implementing both is highlighted
Private equity has made significant strides in environmental, social, and corporate governance (ESG) and sustainability in recent years. According to PwC's most recent report on ESG in private equity, the industry's realisation that it can be used to create value has been the key to building this growth.
Interestingly, increased collaboration and peer pressure within private equity are shown to be contributing to a greater rate of ESG integration. Over the next decade, JP Morgan, for example, plans to lend, invest in, and provide other financial services across the banking sector totalling up to $2.5tn, a sum that's specifically earmarked for those companies and projects addressing climate change and social inequality.
In 2015, Goldman Sachs Asset Management (GSAM) acquired ESG and impact investing pioneer Imprint Capital Advisors, which demonstrated the firm's commitment to ESG investing and sustainability. Since then, GSAM has pursued a slew of new projects and strategic initiatives to expand its ESG, sustainability, and impact activities.
Another prominent player in the ESG arena is BlackRock, the world's largest asset manager with US$10tn in assets under management.
Larry Fink, chairman and CEO of BlackRock, issued his yearly letter to CEOs in January, urging companies to do more than set a long-term net-zero target. "We are asking companies to set short-, medium-, and long-term targets for greenhouse gas reductions," Fink wrote. "These targets, and the quality of plans to meet them, are critical to the long-term economic interests of your shareholders."
Fink went even further in his 2022 letter, encouraging employees to establish more immediate emissions reduction targets and report their progress according to a framework developed by the Task Force on Climate-related Financial Disclosures.
Touching on the issue of sustainability in ESG, Fink defines a corporate environment as one that is concerned with issues such as racial equity, childcare, and mental health, in addition to day-to-day operations.
"Companies that deliver are reaping the rewards," Fink said. "Our research shows that companies who forged strong bonds with their employees have seen lower levels of turnover and higher returns through the pandemic. Companies not adjusting to this new reality and responding to their workers do so at their own peril."
ESG reporting pressure in private equity
Climate change crisis poses a major quandary for businesses, as some face growing pressure and negative public exposure to address their impact on the environment, particularly as 'greenwashing' becomes more rife. It can be difficult to accomplish, however, especially for larger companies with multiple locations, distributors, and systems within their supply chains ‒ and it is this issue that RoadRunner is attempting to solve.
RoadRunner founder and CEO Graham Rihn revealed how his firm can assist companies in achieving their ESG initiatives, highlighting that enterprises usually lack the time and resources needed to appropriately manage day-to-day waste and recycling operations for their portfolio.
Offering customised recycling and waste services, RoadRunner is a company that works to improve waste stream management for businesses in a variety of industries.
While JPMorgan, Goldman Sachs, and BlackRock are launching and touting their own initiatives ‒ and a new generation of High Net Worth Individuals is demanding better reporting on ESG criteria ‒ those pressures are also playing out in private equity, albeit in a less visible manner.
"They do face certain pressures from investors," says a high-ranking Wall Street banker in New York, who requested to remain anonymous. "Just less immediate scrutiny in the public eye."
Limited partners, who have their own stringent criteria, drive some of the demand for ESG reporting. Nevertheless, many private equity firms are still failing to meet their investors' 'best practice' expectations. In 2020, for example, only 29% of private equity firms made their full ESG policy public and only 25% had an expert or team dedicated to accounting for ESG factors in investment decisions.
While comprehensive assessment of the private equity industry can be challenging due to its lower visibility when compared to public companies, research has shown that only a small minority of private equity firms obtain ESG reports from their portfolio companies, while many private equity firms won't divulge whether such issues impact profitability.
How to reap the rewards of ESG initiatives in private equity investments
As more private equity firms start paying closer attention to ESG objectives and strategies, the significance of implementing both to ensure a competitive edge when pursuing investments becomes increasingly apparent.
There are numerous actions private equity firms can take to boost their ESG portfolio: establish concrete policy commitments; report on each ESG pillar; define a simple yet effective scoring and screening strategy, and incorporate ESG-related questions into standard due diligence questionnaires.
With those measures in place, providing employees training on legislative changes, current ESG trends, and organisational policies on a regular basis becomes straightforward. The process can then be cemented for the future.