OKCupid dating app moves to become more inclusive for LGBTQ+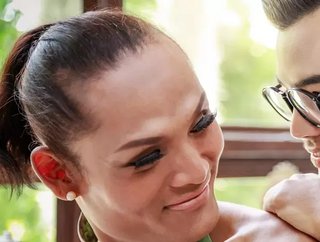 Dating app OKCupid has added more diverse identities for LGBTQ+ users to choose from, as singletons prepare for life after lockdown
Dating app OKCupid has celebrated Pride Month 2021 by releasing more than 60 identities for LGBTQ+ users, in a bid to become more inclusive.
Founded in 2004, the app is owned by Match Group, which owns many other dating apps, such as Hinge, Tinder and Match.com. 
Human Rights Campaign consulted prior to inclusive more
Pride month is celebrated every June, in memory of the 1969 Stonewall Riots, where members of the LGBTQ+ community protested against police raids. 
OKCupid's inclusive move will give users more specific dating options and allow users to be able to: 
Identify more uniquely to their community

Let other users know what they are looking for
These 60 identities for users to choose from include options such as: Bear, Bottom, Butch, Femme, Hard Femme, High Femme, Otter, Boi and Versatile.
"These identities have been developed in consultation with staff and community experts, including the Human Rights Campaign, which is the largest LGBTQ rights organisation", said a representative. 
Popularity of LGBTQ+ dating apps is impacting niche bars
In 2021, there are 21 lesbian bars dotted across the USA. But in 1980, there were 200.
Back in 2015, a link was made between the decline of such bars and the rise of dating apps. Those who wanted to date could browse potential matches via the safety and the comfort of their computers, instead of leaving the house and stepping into a new space. 
Furthermore, in an ironic twist, as the world becomes more inclusive, it is safer for members of the LGBTQ+ community to date as freely as heterosexual couples. There is less need for a bar offering safety to LGBTQ+ groups, as mainstream bars and restaurants accommodate diversity.
However, this year, the decline of lesbian bars might be about the change - as singletons get vaccinated and get ready to get back out into the world of dating and human-to-human interaction… or stay in and watch Love Island.