Pay equity, LGBT+ diversity and inclusion goals at Mattel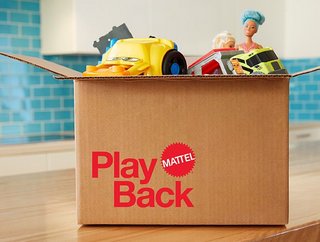 Family entertainment franchise Mattel achieves pay equity and shares updates in their ESG goals, from ethnic diversity to LGBT+ inclusion
Mattel has issued an update on its ESG progress, as it strives to create a work environment that fosters equality, inclusion, and empowerment.
This update comes after a similar one in 2020, where Mattel achieved 100% equity for its employees performing similar work in positions across the U.S.
Mattel is based in California, USA, has a revenue of $4b and is known for family entertainment products such as Barbie, Hot Wheels and Fisher Price. 
Mattel's pay equity for women and ethnic diversity 
Mattel's executive Vice President and Chief People Officer, Amy Thompson, said that the company has now achieved 100% pay equity for all employees performing similar work around the world. Thompson notes that women comprise the majority of Mattel's workforce, and that majority increased to 58% last year. 
In the U.S. ethnically diverse employees comprise:
42% of Mattel's employee base

43% of promotions last year — including 33% of all management positions and 46% of all new hires.

25% of those new hires were welcomed into the company at the level of vice president and above
It gets better project includes LGBTQIA+
As Mattel continues to evolve its own diversity and inclusion goals, the company is also supporting numerous organizations in their efforts to do good on many fronts, including racial equality, social justice, and celebrating the LGBTQIA+ community.
Mattel has already been named as one of the top places to work for LGBTQ+ equality. Through her various social media channels Barbie has reinforced messages of support, in the belief that everyone can do better when they take pride in who they are.
Mattel supports recovered and reused toys
In a separate ESG drive, Mattel has launched Mattel PlayBack, a toy takeback program allowing families to extend the life of their Mattel toys once they have finished playing with them. 
Mattel Playback will recover and reuse materials from old Mattel toys for future Mattel products, in line with the company's goal to achieve 100% recycled, recyclable or bio-based plastic materials across all products and packaging by 2030.
"Mattel toys are made to last and be passed on from generation to generation," said Richard Dickson, President and Chief Operating Officer, Mattel. "A key part of our product design process is a relentless focus on innovation, and finding sustainable solutions is one significant way we are innovating. Our Mattel PlayBack program is a great example of this, enabling us to turn materials from toys that have lived their useful life into recycled materials for new products."