Schneider Electric commits to Livelihoods Carbon Fund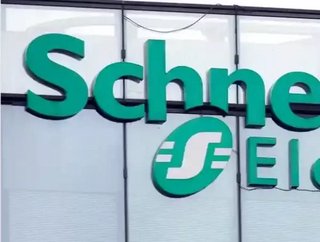 Schneider Electric, Chanel, Danone, Mars Incorporated & SAP to support climate vulnerable communities
Energy management company Schneider Electric, has announced that it is joining the third Livelihoods Carbon Funds (LCF3).
This is the third iteration of the fund Schneider has joined with Livelihoods, since its inception in 2011 and this new commitment will focus on supporting local communities in restoring natural ecosystems. 
Schneider Electric was founded in 1836, Le Creusot, France, and is now headquartered in Paris, with a revenue of €27bn.
Schneider Electric, Chanel, Danone, Mars Incorporated & SAP to support climate vulnerable communities 
The Livelihoods Carbon Fund is an investing model, used to finance projects with environmental and social benefits. 
These projects often require heavy up-front investments and are usually tied to the member-companies' strategic corporate initiatives. 
The LCF3 has already raised €150 million in contributions, from 15 corporations, to be used for:
Large-scale natural ecosystem restoration

Agroforestry

Renewable energy projects in developing countries
Alongside Schneider Electric, Chanel, Danone, Mars Incorporated, and SAP hope to improve the lives of those living in climate-vulnerable communities.
Schneider Electric to achieve net zero biodiversity loss by 2030
As a result of this company-wide push to protect the climate, earlier this year, Schneider was named the world's most sustainable corporation by the research company Corporate Knights.
In addition to reducing its own CO2 emissions, Schneider has also committed to limiting the carbon emitted across its reach, especially from:
The Schneider Electric supply chain

Partners 

Customers
Schneider Electric recently announced its pledge to achieve net-zero biodiversity loss from its operations by 2030.
The Livelihoods fund will ensure direct involvement with the people and communities who cultivate land in rural locations. 
Maintaining biodiversity is an increasingly urgent challenge that must be solved to:
Limit food insecurity

Prevent habitat loss 

End unsustainable resource use
These communities are at the forefront of the fight to maintain the world's natural resources and Schneider Electric will support them when impacted by the dangers of climate change.