Simply Sustainable's Nicola Stopps talks ESG talents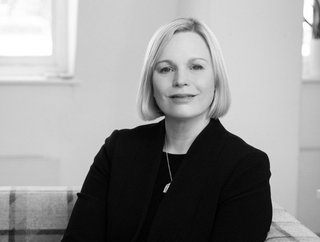 CEO of Simply Sustainable, Nicola Stopps, talks about the hurdle in ESG talent recruitment and how companies can overcome that
Simply Sustainable, a UK corporate responsibility and environmental consultancy, provides cost-effective services to its clients under the lead of the 'Green Empress' Nicola Stopps.
Simply Sustainable was established by Stopps in 2010. Stopps herself has more than two decades' worth of experience in sustainability and responsible businesses after working for some of the largest companies in the world, including BBC, T-Mobile, Travelodge, Everything Everywhere, and DHL Express.
"Simply Sustainable is a strategic management consultancy, specialising in ESG and sustainability. We work with very large brands nationally and internationally, including VW Financial Services, Vestey Holdings, Big Yellow Storage, Easy Jet, Manchester Airport Group, Costa, to mention a few," says Stopps.
Offering top-class practical advice, Simply Sustainable creates ESG strategies that are focused on material issues to make positive impacts for its clients, generated by the company's talents. ESG talents are, however, in high demand lately, including in the UK.
Stopps found out that there have been a lot of questions around the number of ESG and sustainability talents available in the UK, as the demand for such talent has increased far quicker than anybody would've anticipated.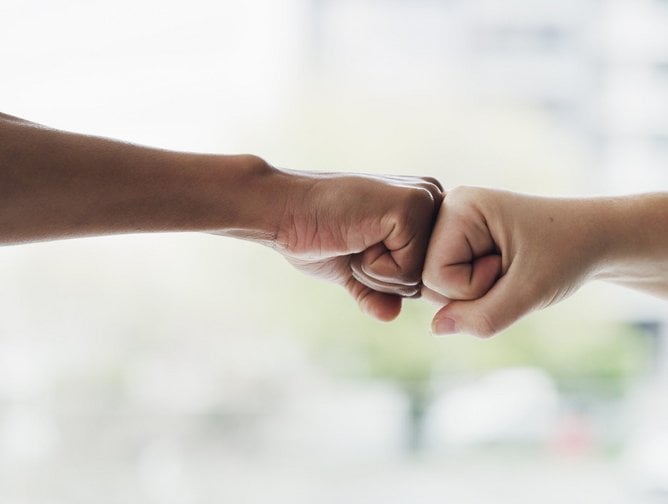 ESG talents and the importance of conviction
Looking at all the different areas of ESG, sustainability, and levels, it's particularly hard for companies and businesses to recruit mid-level professionals. These talents would need to be able to lead a team, as well as deal with various people from top management roles that make the decision down to the people who are working on the shop floor, on top of having technical prowess.
"You can see why we've got a talent gap there because it's a multifaceted job," says Stopps. "They need to know about how to develop a strategy and how to implement that in a large business on the nuances of that and the political elements of that."
As the legislation is changing so rapidly these days, these talents would also need a clear grasp of that, as well. Then comes the element of actually understanding businesses, such as what is the financial risk of doing nothing, different financial opportunities, different pathways to net-zero, and other sustainability aspects in the ESG performance.
"I think it's one of the toughest jobs because you have that perception issue, but also because you've got to have technical skills as well as really deep soft skills. It's multifaceted, it's really fast-paced."
According to Stopps, the focus of her entire career itself is to deliver a better society and environment – a solid conviction to have when working in this part of the industry.
"Being a sustainability and ESG professional is hard work. You need to have that focus to keep driving you forward and a desire to improve current business systems. So it's not just the technical skills, you also need to have those innate values for that role to work," Stopps says. "We're seeing people move into ESG sustainability, but I'm not actually seeing that personal conviction to actually fundamentally believe in a better society and environment."

ESG talent recruitment and corporate values
According to Stopps, as of now, businesses are at different stages of their journey and mindset on ESG and sustainability. Most companies, by now, recognise that they need to do something and some are starting to concoct some plans.
"They are putting in plans to do something about it but they are not having the difficult conversations," she says. "I think there is a misunderstanding on what pledging to be net-zero companies means. There's also a gap in understanding that the boards have to plan not for today, but plan for the future. It's just that knowledge is just not there."
Companies need to understand what 90 to 95% carbon reduction actually means for this business. On top of it all, they need to understand how it can benefit them. Therefore, companies tend to fiddle around the edges of business models instead of addressing the real problem.
"It's the decade of delivery, we need to deliver now," says Stopps. "We need to do deep decarbonisation across our business and start that conversation about what we are actually doing."
"It leads to this fact that companies need to listen to the expectations of others around them because the old business model has gone. I think the sooner businesses understand that, it will be a lot easier to improve their sustainability, their ESG performance and their transformational mindset to achieve that."
This will eventually impact the process of recruitment, especially when it comes to ESG and sustainability talents. It has become really important for boards to demonstrate the values and the journey that they want to take in an external and internal way actively.
"It's interesting that in our experience, we don't have a problem attracting the best talents, which is nice because that's not what I'm hearing from others in the marketplace," Stopps says.
"I was recently interviewing a very senior person to come to Simply Sustainable. They actually approached us and I asked them why. And they actually said it's because you have stayed true to your one purpose to make it simple for all large businesses to be sustainable and responsible for the last 12 years.
"To attract the talent, which is out there at the moment, there's got to be an understanding that you've got to act and demonstrate on a daily basis the company's purpose and values. Employees want to work with companies that mirror their values."