Woolworths appoints first Chief Sustainability Officer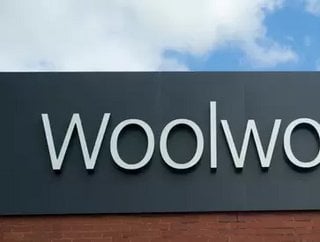 The retail giant has created the first position for Chief Sustainability Officer, taken by Alex Holt, former Woolworths General Manager of Sustainability
Leading retail group Woolworths has just appointed its first Chief Sustainability Officer, Alex Holt. 
The company, active in Australia and New Zealand, after the classic British branch closed in 2009, has been ramping up its sustainability efforts, tackling food waste to sustainable sourcing, energy efficiency to animal welfare. This effort has led to the creation of the new CSO role. 
A role dedicated to sustainability 
Holt previously worked as General Manager of Sustainability, Health and Quality at Woolworths.
"This new executive level leadership role is dedicated to sustainability and will drive concerted action across each of our brands and businesses as we work towards our ambitious targets", a Woolworths representative said. "Alex will continue the work to embed sustainability in our products and operations and foster collaboration with partners on some of the industry's biggest sustainability challenges."
Woolworths moves to 100% green energy by 2025
To show that this new CSO role is not just a PR move, The Woolworths Group is moving towards renewable energy, with the target of reaching 100% green energy by 2025. 
"Moving to 100% renewable electricity is the right thing to do, and something a growing number of our customers, team members and shareholders expect us to lead on", said Brad Banducci, CEO.
"It represents a significant acceleration in our ambition to reduce carbon emissions for the health of our planet and the communities we serve across Australia and New Zealand. Over the coming years, we'll invest tens of millions of dollars into renewable energy partnerships and prioritise new green energy projects to spur growth in the industry and new jobs in the sector."
Following Holt's new appointment, the company is recruiting a General Manager of Quality Assurance and Food Safety, with Health being one of Woolworths key sustainability pillars.