YSL to restore land in pledge to preserving biodiversity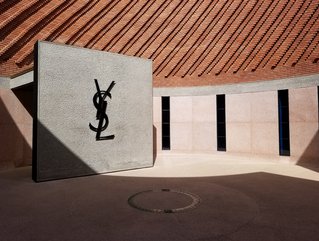 Through its "Rewild Our Earth" project, Yves Saint Laurent sets an example that business can go hand in hand with environmental sustainability
In collaboration with the non-profit organization Re:wild, Yves Saint Laurent Beauté initiated the "Rewild Our Earth" project. This bold move aims to revitalise ecosystems and empower local communities in geographic regions that supply YSL Beauty with raw materials for the formulation of its cosmetics and fragrances, also places affected by climate change.

By 2030, the brand pledges to protect and restore 100,000 hectares of land for the sake of biodiversity. Four priority areas include the Ourika Valley in Morocco, where the house has been collaborating with local communities on a community garden project since 2013, as well as Haiti, Madagascar, and Indonesia.

YSL Beauté started growing potent botanicals are grown in Morocco, in the Ourika Valley of Atlas Mountains, in 2013. With saffron pistils as the cultivation focus for its Ourika Community Gardens, the company earned its organic certification process in 2020.
The Ourika Community Gardens is now inhabited by more than 200 botanical species to be utilised for manufacturing, preservation, and the development of new ingredients for the company. The garden have been tended by a community of local Berber women that employ organic farming practices since 2017.
Sustainable strategies at Yves Saint Laurent
YSL Beauty's "Change the Rules, Change the Future" sustainable development strategy is supported and reinforced by this project, which comes at a time when brand commitments are an important factor in attracting, retaining, and rewarding customers.
In addition to preserving and restoring ecosystems, this involves encouraging the brand's green transition throughout its supply, distribution, and recovery chains. In order to achieve this, the brand aims to achieve 70% bio-sourced ingredients by 2023 and 100% recyclable and eco-friendly packaging by 2030. Furthermore, the brand intends to achieve carbon neutrality at all of its French production sites by 2022 and to expedite the eco-design of its sales outlets.
Its global strategy "Change the Rules, Change the Future", meanwhile, is based on the anti-domestic violence programme "Abuse Is Not Love". In a joint effort with specialised associations, this initiative aims to educate two million people worldwide by 2030.