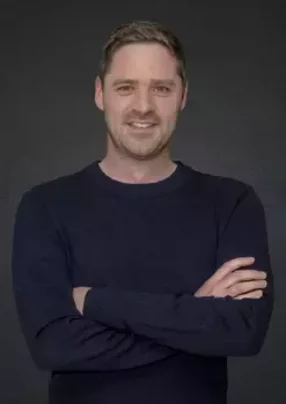 Paul Kennedy
Global Sustainability Manager, Specialised Nutrition at Danone
Paul Kennedy's engineering background has formed the problem-solving foundation to thrive in the ever-evolving sustainability landscape
'Global Sustainability Manager Specialised Nutrition' has more than a suggestion of great responsibility, but for Danone 's Paul Kennedy it is a title that he is hugely proud of and one that affords him the privilege of making a difference.
It's also a modern position which has involved an unorthodox, yet completely natural, set of career plot points for Paul.
When he left school he decided to go into engineering, studying civil and environmental engineering at university amid the unique robustness and romance of Ireland's west coast.
Paul takes up the story. "When I came out of college it was a natural progression to jump into the construction sector and that presented me with an opportunity to travel as well. My personal journey took me Scotland, Australia, New Zealand and eventually back to Ireland where I needed to make a big, life-changing decision,
"Somewhere along the line, my conscience awakened to the climate change crisis and I made the decision to stretch myself beyond construction and engineering, and I went on to study energy efficiency and renewable energy technologies."
Newly qualified, Paul then identified a great new opportunity with Danone and, subsequently, made the switch into food's sprawling ecosystem. Danone's core values appealed to Paul and the company's existing stance on carbon emissions, its ability to make a positive impact on agriculture and its focus on the natural world provided the perfect platform for his ambitions.
Paul explains: "It's all about how we fight the climate crisis, how we protect water resources, and how we accelerate the circular economy towards packaging and fight food waste. Most importantly for Danone, as a globally recognised food company, is to transition to regenerative agriculture practises. This is our guiding star, when it comes to preserving & protecting the planet's resources."
Paul's role is based within Danone's Specialised Nutrition global operations and he works on implementing the company's ambitious action plans, such as decarbonising local operations through energy efficiency, switching to renewable energy and finding solutions with local partners, while also working on preserving and protecting precious water resources.
These are the goals that ignite Paul's targets and give him the energy to keep evolving Danone's contribution to sustainability, upholding the principles necessary to stabilise the climate and change hearts and minds along the way.
Perhaps his crowning glory so far has been overseeing the development of Danone Specialised Nutrition's groundbreaking Poços de Caldas site in Brazil.
Paul explains: "We set ourselves an ambition around three pillars – for the production site to become carbon neutral and, as quickly as we could, protect the water resources and do not put any waste to landfill.
Clearly, the last few momentous years have proved that the relationship between Paul and Danone is positive, innovative and sustainable – quite literally. Since joining, he hasn't looked back, which is just as well because the most essential part of his job is ensuring a better future for everyone
Read the full story HERE.