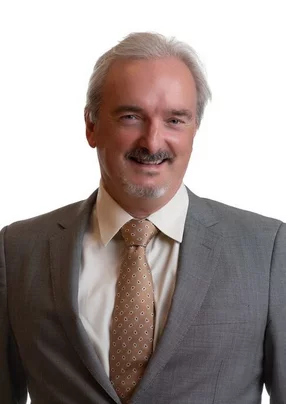 Ian Williamson
Chief Project and Delivery Officer, The Red Sea Development Company
TRSDC Group Chief Project Delivery Officer likes to give people the tools to deliver their job – but expects them to perform
Ian Williamson joined TRSDC as Chief Development Officer in October 2017 and is responsible for leading development and delivery of the planning, design and construction of the project.
As an Executive and Board Director for over 25 years, Ian has undertaken both strategic and operational roles, developing a leadership style that enables his colleagues to reach their potential.
Earlier in his career, Williamson worked with Sainsbury's for a decade, as a senior member of the development team, responsible for marketing, finance, store planning, and project management.
He later acted as Senior Vice President between AECOM Europe and AECOM Middle East, where he directed projects on both continents for over 15 years. Prior to joining TRSDC, Williamson served as Managing Director at Arcadis Middle East.
He holds a Master of Business Administration from Cass Business School, London, UK, and a Bachelor of Science in Electrical Engineering with Mathematics from the University of Reading, UK.
"I see my job as giving people the tools to deliver their job, but I expect them to perform. I am surrounded by good people who fulfil on their daily promises," he said.
"My ambition is to arm people with the ability to succeed. I'm probably more immersed in the detail and don't find decision taking difficult. I enjoy complex problems and always think there's a solution – I'll sit around with smart people, and between us, we'll find a solution."
Away from work, he has a young family, and loves golf and travel.
"If COVID permits, I'll be back travelling again as soon as I can. We've been visiting key markets in recent weeks. You crack so many issues when meeting face to face."
Key partners in Red Sea Project delivery
Foster + Partners has designed over 80% of phase 1 works

Saudi Amana Contracting has built a 150-room hotel as accommodation for management workers and third party visitors

NESMA & Partners Contracting Co. and Almabani are the appointed JV operators for the airside works on the Red Sea International Airport

King Abdullah University of Science and Technology (KAUST) has been a key partner since 2017 and its relationship has evolved into a mutually beneficial environmental-access-and-research alliance

Stower has integrated platforms and the project uses Primavera P6 EPPM, which helps manage and execute projects

Aconex, bought by Oracle, is another solution in operation and recognised standard in the Middle East
TRSDC targets LEED Platinum status
While TRSDC is using 'green concrete' and trying to source low-carbon cement, it is also quarrying a volcanic ash locally for use in construction, and to reduce its carbon footprint.
"We want to be LEED Platinum, Gold is our fall-back position, and Silver will be minimum," he said. "Everyone goes on about the premium – but I'm not sure it is, if you design it correctly and pay attention to your material selection."
Power is another intriguing aspect. The project is off-grid with no connection to Saudi water or electricity authority (ACWA Power leads the consortium who won the contract). Two major solar farms on the coast will generate 2MW in the first phase, and battery is the night-time power source.
"We also have a 'zero discharge' policy. The archipelago is a complex mix of sea and fresh water, with different saline contents. Effectively we're taking the salt from the sea and putting it back, so you've got to do 'depotion discharge'."
Solid waste has to be removed by ship, and a construction waste management plant has been built.
"The advantage is there is no existing development or having to work within an established infrastructure. We've created the infrastructure and eco-system, so we can control our destiny more."
Read the full story HERE.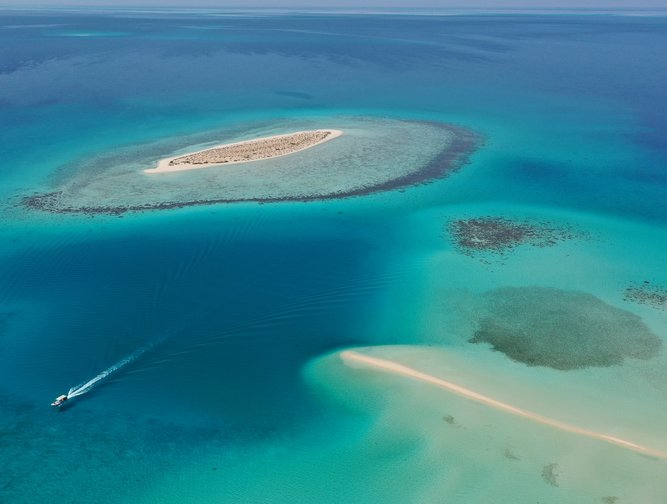 The Red Sea Development Company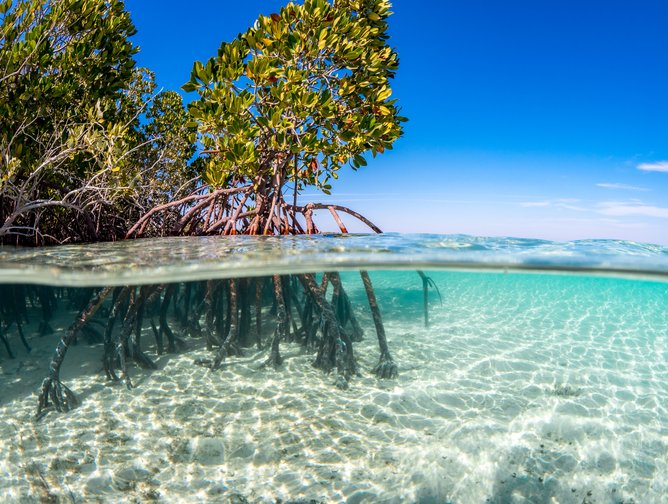 The Red Sea Development Company