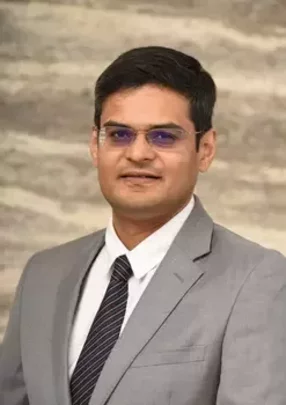 Web Werks Data Centers founder Nikhil Rathi has been a driving force behind the growth of India's digital infrastructure for years.
Nikhil Rathi's enthusiasm for his company, and its new partnership with Iron Mountain, is infectious. Still, looking back at everything he's accomplished over the past two decades, it's not that surprising that the man behind Web Werks has a gift for getting people excited about the future. 
"My career in this industry started when I was 17," he recalls. "In 1996, the Internet was brand new in India. I bootstrapped this company out of my bedroom with the $30 payment from my first customer to host a single web page." From humble beginnings, Rathi grew Web Werks year after year, riding the dot com boom in the late nineties in order to establish his firm as one of India's premier hosting companies. "I was based in the States back then where there were things like carrier hotels, and I remember wondering why we couldn't have infrastructure like that back in India," he recalls. "It was around that time that the Indian telco market was starting to grow, so it was then that we started looking into capitalising on that growth by building some hosting infrastructure in India."  Rathi jumped feet first into the data centre business in India about a decade ago and never looked back.  
"We started with a very small setup that grew into the three facilities we have today - one in Navi Mumbai, one in Pune, and one in Noida," he explains. 
Rathi's role in the growth of India's digital economy extends beyond Web Werks. "I'm also the founder of the Mumbai Internet Exchange, which I ended up selling to DE-CIX, and is now the largest internet exchange in the region," he adds, noting that Web Werks' MUM-1 facility in Navi Mumbai is the city's most densely interconnected data centre; as a result, playing host to dozens of ISPs, streaming companies, and other players driving India's digital growth. "The growth of the ecosystem is incredibly important," he explains. 
Now, Web Werks is set to grow once again, leveraging Iron Mountain's capital and expertise in order to break into the country's hyperscale market and expand its footprint to cover "every major metro in the country."
Read the full story HERE