Amex GBT joins World Economic Forum for sustainable travel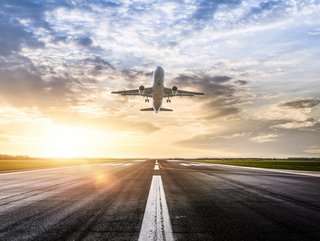 American Express Global Business Travel (Amex GBT) has joined the World Economic Forum, to develop sustainable travel initiatives through its platform
American Express Global Business Travel (Amex GBT) has become the only travel management company to join the World Economic Forum.
The World Economic Forum is an independent, not-for-profit organisation committed to improving the state of the world by engaging business, political, academic and other leaders to shape global, regional and industry agendas.
Amex GBT's initial participation will focus on the development of sustainable travel initiatives through the Forum's Mobility Platform.
"Travel is a force for good. It is the engine room of the global economy, driving trade and growth. It drives social progress by bringing people together – connecting communities, helping to bring down barriers and build respect and understanding. For the world to continue enjoying these benefits, we must address the impact of travel-related carbon emissions on the environment," said Paul Abbott, CEO of Amex GBT.
Creating a greener airspace for the future
One area of Amex GBT's key areas of focus in the forum will be the Clean Skies for Tomorrow initiative, which aims to accelerate use of sustainable aviation fuel, stimulating demand and lowering the price differential with traditional jet fuels.
The travel management company last summer announced it was working with Accenture and Shell on a blockchain-based platform for SAF purchasing, and both Accenture and Shell also are mobility platform partners in the WEF.
Other areas of focus for Amex GBT include the First Movers Coalition, a public-private partnership that includes the U.S. State Department and several other countries and companies working to create demand for clean technologies in industries with high carbon emissions; and Target True Zero, which is working to promote deployment of hydrogen- and electricity-fueled aviation technologies.
"Governments and companies must therefore work together to tackle this challenge head on. The World Economic Forum can bring the right people to the table. My commitment to customers, colleagues and partners is to represent the voice of our industry and to help drive meaningful change for all stakeholders and the plane," added Abbott.