Aspen Technology CEO on growing carbon emissions capture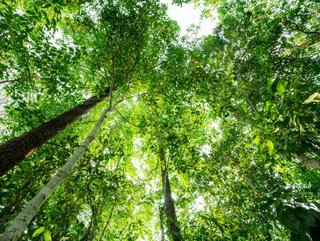 Emulating nature through carbon capture is perhaps the silver bullet of decarbonisation
Antonio Pietri, President and CEO of AspenTech, outlines his leadership principles and the growing importance of carbon capture in global sustainability
For those who don't know about AspenTech, how would you describe the company's core activities?
At AspenTech, we combine engineering-first principles and deep domain knowledge with cutting-edge digital technologies like high-performance computing, AI and edge connectivity to help customers optimise their assets and operations.
The foundation for virtually all our sustainability efforts is centred around the 'dual challenge': helping customers meet the increasing demand for resources from a growing population with rising standards of living, while also addressing their sustainability goals.
What are the biggest challenges you face in your role as CEO?
I like to think about my role as CEO as being similar to that of the head coach of a sports team. It's up to me (in consultation with our board) to set our corporate direction, identify top priorities and set goals to reach for as we advance in a particular direction. An important part of the role is putting the right people on the field, but it's also about aligning the organisation around a set of common goals.
I also firmly believe diversity is among the most important differentiators in any company. The most innovative ideas don't come from everyone thinking the same way, but happen when people of varying backgrounds, experiences and perspectives work together in an atmosphere of mutual respect.
The role of CEO has become even more challenging over the past few years. Very few, if any, executives could have foreseen the disruptions we would be facing: a worldwide pandemic, the challenges of working remotely, supply chain issues and more. My challenge is to build an organisation that can weather those disruptions, whatever they might be.
To do it, we focus on organisational excellence, investing in our human capital, building a strong, supporting culture and remaining agile. Making those commitments requires time, dedication and communication, but the end result is worth the effort.
How crucial is carbon capture in minimising global warming?
Carbon capture is a critical technology for companies striving to address the dual challenge I referred to earlier. It's clear many governments and companies have taken a similar view as, around the world, the number of carbon capture projects has grown dramatically.
Generally, carbon capture works in one of two ways: point-source systems remove CO2 from industrial flue gases before it enters the atmosphere; and direct air capture systems pull CO2 directly from the atmosphere. Once captured, CO2 is compressed and can be sent to other locations for a range of uses, called carbon capture and utilisation (CCU), or injected into underground storage sites, called carbon capture and storage (CCS).
Over the last decade, carbon capture projects have attracted almost US$1 billion in venture capital funding, but those projects are just the beginning. In 2021, AspenTech surveyed 186 companies in the energy, chemical and related industries, and found nearly half are considering investing in carbon capture projects.
Why has there been such an uptick in carbon capture, utilisation and storage projects?
Many companies are recognising the need to reduce emissions while maintaining productivity. As carbon capture systems become more efficient, the technology is increasingly seen as a viable approach to significantly reducing carbon footprint.
Carbon capture was, until recently, viewed as too expensive and inefficient to have a significant impact on reducing CO2. In recent years, however, conditions have changed. Carbon credit deals have reduced the cost of removing CO2 from the air and storing it underground to less than US$100 per ton, while new innovations are allowing direct air capture systems to reduce emissions from industries like steel, cement, air transport and agriculture.
In addition, captured CO2 may prove to be a valuable resource. Already projects are under way in the UK to use captured CO2 to produce sustainable aviation fuel, and estimates have suggested that, globally, the annual value of captured CO2 could be more than US$50bn.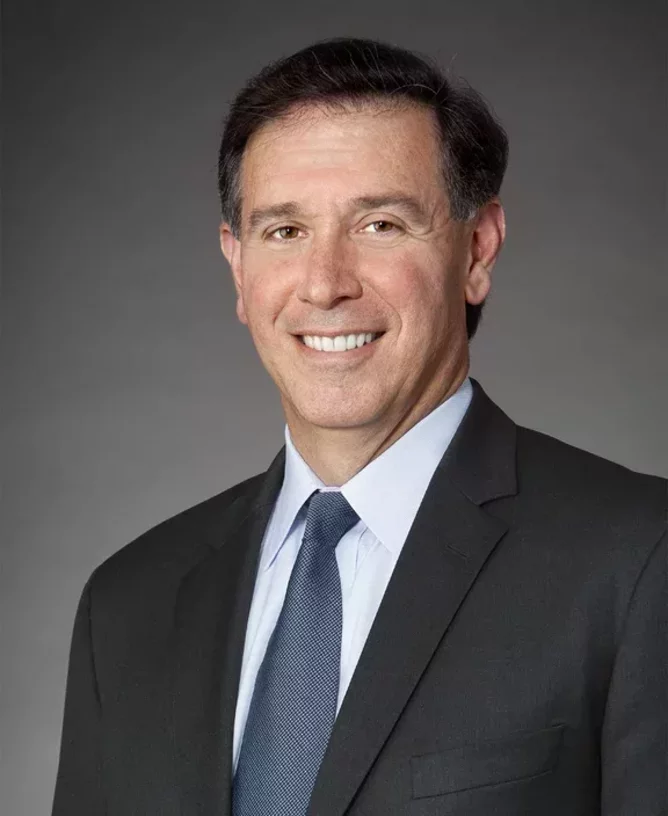 Antonio Pietri, CEO of Aspen Technology
Looking ahead, what professional goals do you have for the next 12-18 months?
One of our primary goals is to complete the work of integrating the businesses we have acquired over the past year into the "new" AspenTech.
Our partnership with Emerson enables us to combine our innovative software with Emerson's industry-leading automation portfolio and create solutions for everything, from emissions management and energy efficiency to the use of bio-feedstocks and carbon capture, utilisation and storage.
What I'm particularly excited about is the growth in customer demand for electrification – particularly with renewable energy sources – as a way to manage the carbon footprint of asset-intensive industries. We are now in a position to offer a true end-to-end value chain for renewable energy, which will help drive the growth of the industry and lead to improvements in overall sustainability.
What advice can you offer aspiring leaders?
If you're aspiring to be a CEO, intellectual curiosity is an incredibly undervalued trait which is important for leaders.
You must be intellectually curious about your organisation, your employees, your function, your environment, your competitors and your technologies. Through learning, you can formulate strategies or develop a point of view.
Ultimately it's crucial to believe in yourself, trust that you're on the right path and constantly challenge yourself to do better.
*************************************************
For more insights into Sustainability - check out the latest edition of Sustainability Magazine and be sure to follow us on LinkedIn & Twitter
Other magazines that may be of interest - EV Magazine | Energy Digital
*********************************************
BizClik is a global provider of B2B digital media platforms that cover 'Executive Communities' for CEO's, CFO's, CMO's, Sustainability Leaders, Procurement & Supply Chain Leaders, Technology & AI Leaders, Cyber Leaders, FinTech & InsurTech Leaders as well as covering industries such as Manufacturing, Mining, Energy, EV, Construction, Healthcare + Food & Drink.
BizClik, based in London, Dubai & New York offers services such as Content Creation, Advertising & Sponsorship Solutions, Webinars & Events.