Biden Administration pushes $47m in clean hydrogen spending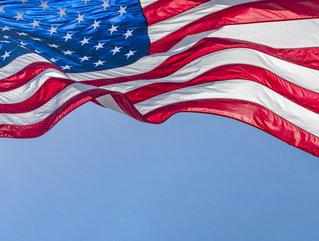 The funds are in keeping with the Administration's vision of scaling hydrogen power, having a clean electric grid by 2035, and a net zero economy by 2050
The clean hydrogen technology industry is getting a shot in the arm of federal money after the Biden Administration announced that $47m would be going in its direction. The money, which will be distributed through the US Department of Energy (DoE), will go towards research, development and demonstration of hydrogen energy with an end to making it more affordable.
Among the areas that the DoE hopes to address with this cash injection are reducing the cost of the energy source, enhancing hydrogen infrastructure, and improving the performance of hydrogen cells.
All of this is in keeping with the DoE's Hydrogen Shot goal, which aims to reduce the cost of clean hydrogen to $1 a kilogram over the course of the next decade. By reducing costs, the Biden Administration hopes that the use of clean hydrogen will proliferate, helping to achieve the US president's goal of having a 100% clean electric grid by 2035 and an emission-free American economy by 2050.
The $47m will be doled out by the DoE's Hydrogen and Fuel Cell Technologies Office, which has a history of focusing on hydrogen delivery and storage technology in addition to further developing fuel cells, which is particularly applicable to eliminating tailpipe emissions of heavy-duty trucks.
Rebuilding infrastructure
These measures will also be working in tandem with other hydrogen initiatives in President Biden's Bipartisan Infrastructure Law, among these being Regional Clean Hydrogen Hubs and advancing electrolysis technologies.
Said the US Secretary of Energy Jennifer M. Granholm in a statement: "Clean hydrogen is a versatile fuel essential for achieving President Biden's vision of equitable clean energy economy rooted in reliability and affordability. This funding will advance cutting-edge research and drive down technology costs to help unlock the full potential of clean hydrogen energy – providing another valuable resource to combat the climate crisis while creating opportunities in communities across the country."