Coldplay's net zero world tour 2022, featuring Climeworks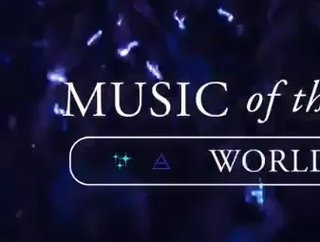 A Sky Full of CO2: Coldplay's Music of Spheres 2022 world tour will aim to be net-zero, from using bamboo stage equipment to partnering with Climeworks
Coldplay's 2022 Music of the Spheres World Tour aims to have a net-zero carbon footprint, the band has said, which will include a partnership with Climeworks, a carbon capture and storage company. 
Founded in 2009, Switzerland, Climeworks helps customers reverse climate change, through removing carbon dioxide from the air with their carbon capture machines. Once captured, the carbon dioxide is either stored safely and permanently away, or it is upcycled into products which require CO2. 
The band Coldplay formed in 1996, London, and have released a range of hits, from floor-filling, feel-good tunes such as Viva la Vida and Sky Full of Stars, in addition to melancholic anthems like The Scientist and Fix You. The new Coldplay album, Music Of The Spheres, which includes a collaboration with BTS on Higher Power, was released today. 
To lower their emissions, Coldplay and Climeworks have listened to

The Scientists
In order to limit global warming to 1.5°C, the human population must mitigate its emissions and Coldplay has created a plan for more sustainable concerts:
The band plans to reduce their tour-related emissions by 50%

Further emissions will be removed through carbon removal solutions, such as that offered by Climeworks

At concerts, solar panels will be set up ahead of the show to power the performance

Fans can choose to hop onto electricity generating power bikes at the concert, which will create more energy

The stage will be built from sustainable materials, such as bamboo and recycled steel

LED wristbands will be made from plant-based materials

The band will plant a tree for every ticket sold
"Playing live and finding connection with people is ultimately why we exist as a band", Coldplay said in a statement. "We've been planning this tour for years, and we're super excited to play songs from across our whole time together. At the same time, we're very conscious that the planet is facing a climate crisis. So we've spent the last two years consulting with environmental experts to make this tour as sustainable as possible, and, just as importantly, to harness the tour's potential to push things forward. We won't get everything right, but we're committed to doing everything we can and sharing what we learn. It's a work in progress and we're really grateful for the help we've had so far."
Climeworks engineers Christoph Gebald and Jan Wurzbacher are thrilled and hope other musicians will follow Coldplay's example. 
"It is already proven that carbon removal at scale is a must on the current emissions pathway and technological solutions will be needed", said Christoph Gebald, co-CEO and co-founder of Climeworks. "We are very inspired to see public figures like Coldplay seizing the magnitude of the challenge and acting boldly by working towards ambitious emissions reduction and removing the unavoidable part. Supporting them with our carbon dioxide removal service takes us one step closer to our vision of inspiring 1bn people to remove CO2 from the air."
How it started: Coldplay decided to become more sustainable in 2019
Back in 2019, Coldplay were deeply moved by the news of people left homeless due to environmental catastrophe. Combined with a dislike for single-use plastic, the band were led to reconsider how they toured. 
"We're taking time out of the next year or two to work out how our tour can be more sustainable", explained lead singer Chris Martin.