How a fossil fuel company became offshore wind titan Ørsted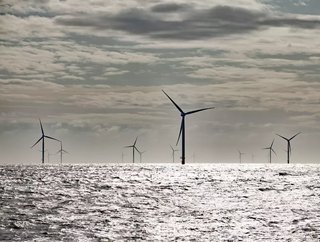 From a world of fossil fuels and climate change fears, Ørsted reinvented itself as a green energy company dominating the development of offshore wind power
Ørsted A/S is a multinational power company based in Fredericia, Denmark. It was known as DONG Energy until November 6, 2017. 
The name change was deserved. DONG stood for Danish Oil and Natural Gas. In 2020, the company was the world's largest developer of offshore wind power and accounted for 29% of global installed capacity while producing 88% of its energy from renewable resources.
How climate change turned fossil fuels DONG into green Ørsted
In 2007, DONG, was on its way to building a massive coal plant in Germany. Executives wanted to pitch the company to potential investors, promising it would become a fossil fuel giant. 
Fate intervened and the global financial crisis halted their attempts to list the company on the Copenhagen Stock Exchange in 2008, forcing the executives to pause the coal plant plan. With this pause came space for growing concerns about climate change to reemerge along with worrying new findings.
The UN Intergovernmental Panel on Climate Change reported at that time that the planet was warming due to human activity. The European Union was quick to build plans to reduce greenhouse gas emissions, with Denmark preparing to host world leaders to discuss the issue. 
According to an executive involved in the company's IPO, Jakob Askou Bøss, the situation was the catalyst for its transition from a fossil-based energy producer to one that harvests renewable sources, citing long-term sustainability as a motivating factor.
U-turning from fossil fuels to net zero with wind power
Today, the small oil and gas company has become a green power giant. It changed its name from DONG to Ørsted A/S, after the renowned Danish physicist Hans Christian Ørsted, who discovered electromagnetism. 
Its plans to build a coal power plant in Germany were later scrapped, with most of its fossil fuel power plants shut down and its oil and gas business sold off. 
The company predicts that it will achieve net-zero energy generation and operations by 2025, with all emissions associated with the company and its former self being eradicated by 2040.

• Join global business leaders and sustainability experts taking meaningful action at Sustainability LIVE, held at Tobacco Dock, London, 23-24 February 2022. Register to attend today! Click here to learn more.