Ofgem's & Innovate UK in £450m fund to move towards net zero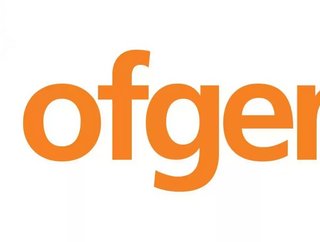 Ofgem and Innovate UK unite for new £450m fund to unlock cutting-edge innovation across sustainable energy networks for a net zero future
A new £450mn fund is opening today, which will unlock opportunities for sustainable energy network innovation. 
Applications for the fund will be approved by Ofgem and managed in partnership with Innovate UK.
The fund will become available over the next five years and together, network companies, system operators, and the world's leading businesses and researchers will use this money to drive big ideas that accelerate the transition to an emissions-free energy system and at the same time help to position the UK as a world leader in energy innovation. 
The new partnership brings together Ofgem and Innovate UK. Ofgem regulates network and system operators to enable net-zero at lowest cost to consumers and Innovate UK focuses on business growth and will seek to utilise its expertise in engaging with innovators on funding programmes across multiple sectors, such as:
Offshore wind

Energy storage

Defence

Transport

Aerospace
Ofgem and Innovate UK team up to reach net zero
Ofgem is Britain's independent energy regulator. Its role is to protect consumers now and in the future by working to deliver a greener, fairer energy system. It does this by:
Working with Government, industry and consumer groups to deliver a net zero economy 

Ensuring fair treatment for all consumers, especially the vulnerable.

Enabling competition and innovation
Innovate UK is the UK's innovation agency. It drives productivity and economic growth by supporting businesses to develop and realise the potential of new ideas, including those from the UK's world-class research base.
The purpose of the Strategic Innovation Fund is to support network innovation that contributes to the achievement of Net-Zero, while delivering real net benefits to network companies and consumers; and to work with other public funders of innovation so that activities appropriately funded by network consumers are coordinated with activities funded by the Government.
To apply for the first round of funding, network companies must address four major strategic challenges that are crucial for the energy transition. These are:
Whole system integration

Data and digitalisation

Heat

Transport
Projects could range from ensuring the networks are ready to roll out clean heating solutions such as heat pumps to Britain's homes to developing ways for network companies to work together across transmission, distribution, system operation, gas and electricity. Ideas need to be big, bold and ambitious with potential to scale across the networks upon completion.
Innovators lead the way in decreasing emissions to reach net-zero
Energy Minister Lord Callanan believes that the UK is leading the world in decarbonisation, thanks to energy innovators. 
"Our innovators play a vital role in going further, while ensuring consumers receive clean and affordable energy", said Lord Callanan at the Department for Business, Energy and Industrial strategy. "The Strategic Innovation Fund will ensure the best projects and most talented minds have the grants available to reduce carbon emissions and enable bill payers to see the benefits of building back greener." 
Ofgem believes that innovation is key in reducing greenhouse gas emissions and reaching net-zero.
"The Strategic Innovation Fund means cutting-edge ideas and new technologies become a reality, helping us find greener ways to travel, and to heat and power Britain at low cost", said Jonathan Brearley, chief executive of Ofgem. "Britain's energy infrastructure will play a pivotal role in cutting net zero greenhouse gas emissions, and this fund will help make sure our energy system is ready to deliver that."
Indro Mukerjee, chief executive of Innovate UK, is delighted at the partnership.
"The ideas of the UK's world-leading innovative businesses and researchers have the potential to reshape the gas and electricity networks for net zero, while generating commercial growth", said Mukerjee. "We are delighted to be working with Ofgem to make sure the Strategic Innovation Fund brings maximum impact over the coming years."
Andrew Griffith, a UK Net Zero Business Champion, believes that this fund will show how businesses can help prevent climate change. 
"UK businesses have proved time and time again that our country is home to world-leading entrepreneurial talent, innovators and disruptors", added Griffith. "As we approach the COP26 Climate Change summit in Glasgow the Strategic Innovation Fund is an example of how business can provide the solutions that will make our energy cleaner and tackle climate change."