Oregon tops Eachnight's ranking of green US states from 1-50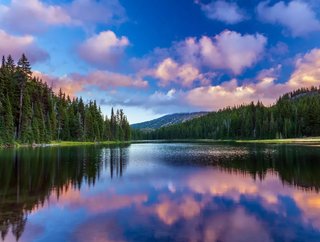 Oregon wins 'greenest state' in sleep expert Eachnight's ranking, which assessed water, air and soil quality as well as petrol and renewable energy use
Oregon has topped a list of greenest US states compiled by sleep experts Eachnight. 
Research included an assessment of water, air and soil quality along with renewable energy and auto fuel use. Each state was then awarded a score out of 60. Oregon scored a 37.76, its highest score coming from renewable energy, which makes up 49% of its energy used. 
Renewable energy the deciding factor in states' ranking
Just 0.67 behind is Washington with 37.09 and the second highest renewable energy use with 46%. 
Hawaii's water and air quality is the best in the country but its 11% renewable energy score held it to 36.08. 
New England state Maine is the highest ranking East Coast state in fourth with decent overall scores for quality and 41% renewable energy consumption (32.39), and its near-neighbour Vermont rounds out the top five with 30.08, hurt by a water quality score that was sixth-worst on the list. 
Frontier states South Dakota and Montana are sixth and seventh, Iowa is eighth, Idaho ninth and Alabama is the only southern state to crack the top 10, creeping in at the bottom. 
Poor renewable energy use defines bottom of states' green ranking
Delaware takes the unenviable position at the foot of the table. It uses just 2.76% renewable energy, helping to a score of 15.85. 
New Jersey comes in at 49th, Utah 48th, Louisiana in 47th and Kentucky is 24th. 
"It's fascinating to assess the data on how green each state is and see the considerable variation in factors such as renewable energy usage and gasoline consumption across each state," said Eachnight's Jasmin Lee.    
Eachnight aims to provide the information needed to get better sleep each night, taking a full-circle approach to sleep and wellness that incorporates mental, physical, and environmental well-being.   
 
• Join global business leaders and sustainability experts taking meaningful action at Sustainability LIVE, held at Tobacco Dock, London, 23-24 February 2022. Register to attend today! Click here to learn more