Ørsted announces changes to its management and structure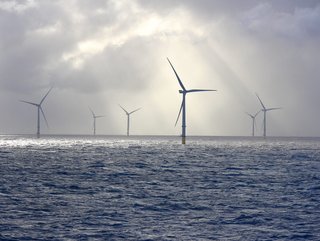 Ørsted has announced that it will implement a new organisational structure and changes to executive management to drive global growth
To continue to drive growth under increasingly different local market requirements, Ørsted has decided to implement a new organisational structure and changes to executive management.
The current corporate structure with a Commercial area and an Onshore business unit will be replaced by three regions: Europe, Americas, and APAC, comprising all commercial activities and represented in executive management. The Power-to-X organisation (P2X) will remain a global business area. EPC, Operations & IT will continue as a global organisation with partly regionalised operations.
"Bringing together the expertise within our Onshore and Offshore teams positions us to not only meet these market demands but also to shape the industry so that we can move our communities and economies to clean energy even faster," said David Hardy, Executive Vice President and CEO, Ørsted Americas.
Driving growth under increasingly different local market requirements
The new regional structure allows leadership to capitalise on the trends and demands of each local market. In the United States, Ørsted is bringing together its land-based and offshore wind clean energy businesses as one new organisation, the Americas region, led by Executive Vice President and CEO David Hardy.
The company's US portfolio includes approximately 10 gigawatts of solar, onshore/offshore wind, e-fuels and storage in operation or development and with increasing opportunity on the horizon.
"On the heels of the Inflation Reduction Act, the US is poised to accelerate its renewable energy ambitions, ranging from offshore wind energy and land-based assets to green hydrogen and e-fuels. The combination of our existing portfolio and future opportunities positions us to be one of the largest clean energy investors in the United States, creating jobs, economic opportunity and new infrastructure to position America as a leading clean energy hub to the world," said Hardy.
Ørsted started its transformation 12 years ago when the company shifted from an oil and gas company to one fully dedicated to renewable energy. The creation of a new regional organisation is the next chapter in this journey and aims to create more local agility for Ørsted's global portfolio.