Supply Chain Sustainability
Avantium: The quest for the fossil-free future of plastic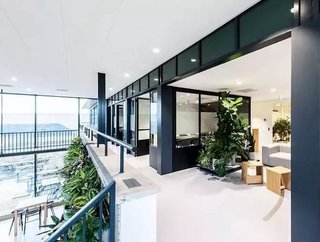 Tom van Aken, CEO of Avantium, discusses the challenges and benefits of introducing plant-based plastics to the drinks industry. Founded in 2000 and he...
Tom van Aken, CEO of Avantium, discusses the challenges and benefits of introducing plant-based plastics to the drinks industry.
Founded in 2000 and headquartered in Amsterdam, Avantium is an innovative chemtech company dedicated to supplanting the dominant presence of fossil fuels in chemicals and materials with renewable, plant-based alternatives. Joining the company in 2002 after previously working in the chemical industry at Dutch multinational DSM, Tom van Aken became the CEO in 2005 and has been working on making plant-based plastics viable ever since.
Recognising that global trends were starting to shift towards increased sustainability across all aspects of business, Avantium saw the ecological potential that weaning industries off of petroleum-based plastics could achieve. However, there was some initial scepticism that such a move was worth making. "People previously thought that the best plastics could only be made from petroleum and that, if you made something from plants, then it's probably inferior," says van Aken. "I think it's the other way around: PEF is the superior packaging material compared to conventional plastics."
PEF, or Polyethylene Furanoate, is a 100% bio-based polymer and could represent a revolution in drinks packaging. Starting from fructose derived from sources such as corn, sugar cane or sugar beet, the syrup undergoes a chemical catalytic process to produce a product called FDCA (furandicarboxylic acid), the building blocks of PEF. "It has high gas barrier properties, so it's very good at withstanding CO2," claims van Aken. "If you take a carbonated soft drink, such as Coca Cola, PEF packaging would be able to keep the CO2 in the bottle from six to 10 times longer. That means your shelf life goes up and you can make thinner and lighter bottles." PEF also has the potential to increase the shelf life of a product, as its surface provides an effective oxygen barrier that prevents beer, fruit juice, etc, from spoiling. To top it all off, PEF is completely recyclable and biodegradable. "It really is the next generation material that people have been looking for," van Aken says.
The development of viable bioplastics is the prize for years of research aimed at reducing the environmental damage of fossil fuels in the packaging industry. Although petroleum-based products haven't gone away, the recent global shift towards eco-conscious business practices has changed the nature of the conversation: informed customers are now expecting the market to reflect 'green' attitudes. "Fossil fuels and their impact on climate change have become a very dominant factor, but the other factor is plastic waste in natural systems," says van Aken. Avantium's stance has been to ensure that the technology it develops addresses these two key issues. "The solutions that we're looking for are focused on materials that can be recycled or biodegraded. Our materials will degrade via bacteria, avoiding the possibility of masses of plastic that will stay on Earth for hundreds of years."
Consumer demand for alternative packaging has generated great interest among big players within the drinks industry. At this point, the obstacle to overcome is gaining visibility and awareness of PEF in the market. "We are, in this sense, just a small company in the global economy. The only way to get our new technologies to the market is by forming close partnerships with other companies." Avantium has shown the scope of its own ambition to push PEF into the limelight by teaming up with industry leaders such as Coca Cola, IKEA and Carlsberg. For the latter, Avantium has developed a bottle with an exterior made of paper but an interior lined with PEF, creating a light and biodegradable container that functions just as well as conventional materials like glass or aluminium. "They see the need, particularly with young consumers who expect these brands to come up with sustainable solutions, to find technologies that will allow them to make the transition," says van Aken. This is where companies like Avantium come into play.
However, as with all products that are new, there are some who remain skeptical about PEF's viability. Not yet produced on the scale of conventional plastics, bioplastic will likely require years of optimisation, research and development to reach its full potential. Directing the applications of PEF to higher value prospects in the short-term may help redress the issue - gaining exposure for the technology and using the developmental opportunities to help lower costs. It might not necessarily be the fastest road to success, but van Aken is confident that customer demand will keep the industry buoyant: "I firmly believe that the market is waiting for this type of renewable and circular solution." 
The exciting thing about PEF's evolution is the variety of its applications as a replacement for conventional plastics. Aside from use in the drinks industry, van Aken describes the drive for bio-plastic replacements for the plastic film commonly found in supermarkets as a cover for meat and fish. "We're now looking to see if we can come up with PEF packaging solutions that can be recycled whilst also providing the type of protection that these retailers are looking for." As with drink packaging, since consumers are demanding an alternative, van Aken is confident that the market will be able to respond. "So far, people have called [bioplastics] the sleeping giant: a giant because it has huge market potential, but sleeping because no one has been able to make it work economically." A growing global appetite for sustainable, eco-friendly solutions from consumers could be the thing which finally wakes this particular giant up.