Supply Chain Sustainability
$10m grant for dairy industry in net-zero push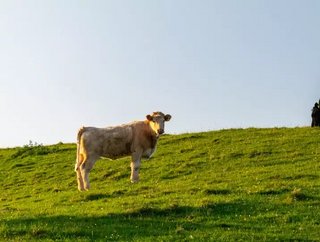 Sustainability is on the horizon for the dairy industry, after a $10m grant, supported by Nestle, to help it reach net-zero
Agriculture generates roughly 10% of global greenhouse gas (GHG) emissions, although some have put the figure as high as 14%. 
In recent years, dairy farmers have faced increasing pressure from the private and public sectors to reduce emissions, as environmental practices can offset the dairy industry's carbon footprint. In addition, non-dairy milks, such as soy and almond, have lower emissions and are increasing in popularity among consumers who want a lower carbon footprint. In the UK, almost one quarter of consumers are now choosing non-dairy milk.  
To help the dairy industry, The Foundation for Food & Agriculture Research (FFAR) has awarded a $10m grant to the Dairy Research Institute (DRI) to support the dairy community's Net Zero Initiative, an industry-wide effort to adopt practices and technologies that reduce GHG emissions and improve environmental health.
Nestle supports sustainability goals in the dairy industry
FFAR's six-year grant is addressing research gaps to enhance the dairy industry's sustainability goals, in areas such as:
Feed production

Manure-based products
The funds have totaled $23m and have been supported by Dairy Management Inc. (DMI), Newtrient and other Net Zero Initiative partners, including Nestlé.
"Tackling climate change can't wait and neither can we", said Mark Schneider, Nestlé CEO. "It is imperative to the long-term success of our business. We will work together with farmers, industry partners, governments, non-governmental organisations and our consumers to reduce our environmental footprint."
Nestle's personal commitments to supporting the planet include: 
Planting 20 million trees every year, for the next 10 years

Working with farmers to shift to regenerative ways of growing ingredients for food

Ending deforestation in primary supply chains by 2022 

Transitioning to 100% renewable electricity by 2025.
Soil solutions for sustainability 
DMI scientists are helping to expand a soil health database to determine how soil characteristics vary in response to field management practices across, different US regions where dairy operations are concentrated. 
The DRI team is also evaluating the ecosystem benefits of new manure-based fertilizer products. 
"After six years, we will have data that accurately reflect our farms' greenhouse gas footprint for dairy crop rotations with consideration for soil health management practices and new manure-based products," said Dr. Jim Wallace, senior vice president of environmental research for DMI. "We expect to develop critical insights that link soil health outcomes, such as carbon sequestration, with practice and technology adoption. This will provide important background information to support the development of new carbon and water quality markets."