Supply Chain Sustainability
Green-tech start-up Matter tackles microplastics pollution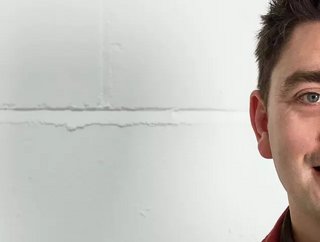 Matter founder Adam Root explains why he decided to capture & recycle microfibres from washing machines, preventing them from reaching the water system
Matter founder and former Dyson engineer,

Adam Root

, tells

Sustainability

why he decided to focus on a pioneering technology solution that allows Matter to capture, harvest and recycle microfibres from domestic and industrial washing machines, preventing them from reaching the water system
Matter is a pioneering microplastic capture company working to stop the flow of plastic waste into the ocean. Born out of the frustration that very little has been done to tackle this huge problem, Matter was formed after winning UK government funding and initial seed investment. 
Micro-pollutants may be microscopic in size, but they pose colossal challenges for our climate. Having successfully designed a filter that stops microfibre pollution from domestic washing machines, Matter will make advanced home microfibre filtration available to all. 
Our filter can be used with any washing machine, whatever the make or age, to capture microfibres as they leave the machine in wastewater, without the need for disposables, or replaceable components.
Furthermore, the system will enable the recycling of microfibres. This resource stream has many applications, including the production of sustainable new products that reduce the need for new plastics and increase participation in the circular economy.
Why are microplastics/microfibres dangerous to people and the planet?
Microplastics in the environment are poisoning the water we drink, the food we eat and the air we breathe. Microfibres are the most abundant form of microplastic pollution in our rivers and oceans. These are strands of plastic thread, less than 5mm long, that are formed from a vital resource: our clothes.
Synthetic textiles, such as Nylon and Lycra, now make up over 60% of our clothing. In the UK alone, it is estimated that at least 9 trillion microfibres, from all material types, are released into the wastewater system every week. Around 700,000 microfibres are released with each domestic washing cycle through wastewater and flow into the natural environment. Microfibres are now the single biggest source of primary microplastics entering our oceans which is having a crippling impact on marine ecosystems and disrupting the food chain.
Due to their microscopic size, microfibres are eaten by, and harm, sea-life from plankton to top predators. These organisms produce 80% of the world's oxygen and absorb the largest amount of carbon on the planet - more than all trees and plant-life combined. This pervasiveness results in their transfer to humans, where contamination has been observed in crustaceans, molluscs and fish species destined for human consumption.
Tell us about Matter's technology – how does it work and how was the technology developed to its current stage?
The technology is unique in that the system does not use any consumables or have disposable parts. The system self-cleans (regenerates) using the filtered wastewater, enabling the microfibres to be collected and emptied once a month. This was the hardest part to master and was developed over a period of 4 years using an iterative design process and some very clever engineers and scientists, filing multiple patents along the way. We have an R&D lab, with state-of-the-art 3D printers where we can quickly iterate to make improvements and then test with running real wash cycles. An important step is field trials where we assess how the technology performs in real world scenarios to ensure consumer usability is addressed prior to finalising the design. 
What do you want businesses who are responsible for microplastics to do to help address the problem?
Matter believes that a combination of technology, advocacy and education is required to deliver the scale of change needed to stop microplastic pollution. Businesses need to recognise that they have a problem, conduct a thorough assessment of their emissions, and move to a position of producer responsibility. There needs to be a commitment to implementing solutions and not just talk. 
Where do you see Matter in 12 months?
Our first product will be in consumers' homes reducing microplastic emissions from their laundry.   We will be developing our technology for integration into white goods and working with textile manufacturers to help stop microfibre pollution through their processes.     
We expect our materials reuse research to accelerate and be moving to a fully circular product offering, where we have tangible solutions for repurposing microfibres into useful materials.
Likewise, Matter will continue to lobby for change and support the All Party Parliamentary Group on Microplastics (APPG) which calls on the UK Government to take urgent action to tackle microplastic pollution in UK waters.