Supply Chain Sustainability
Lego to manufacture bricks from recycled plastic by 2022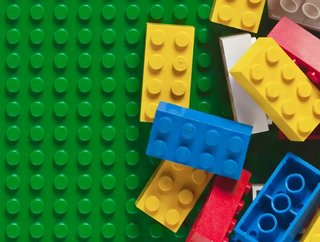 After the company moved from plastic to paper bags, new Lego bricks are to be made from recycled soft drink bottles in a sustainable supply chain move
Lego will begin making its famous bricks from recycled drinks bottles within two years.
Despite enduring popularity, the Danish company has faced up to its high use of plastic and is making a sustainable move forward.
The company will use soft drinks bottles in the US, but sadly those fished out of the sea will be unsafe to use. However, this new development will mean less plastic bottles end up in the ocean. 
Upcycled plastic will support Lego's new sustainable venture
Founded in 1932, Lego has delighted children and adults for decades, with its range of blocks and other Lego toys, such as the people minifigures as well as a movie franchise.
In 2018, Lego declared that by 2030, it would make all of its core products from sustainable materials. 
Presently, there is a lot of work to be done to balance entertainment with the environment:
Lego makes up to 120b plastic pieces per year

80% are currently made from ABS plastic

About 5% are made from a polymer that comes from sugar cane 

Lego emits over 1m tonnes of carbon per year and upcycled plastic will cut this by one third
Lego moves away from plastic with sustainable alternatives 
Lego confirmed news which all Lego enthusiasts want to hear: that the old blocks and the new ones will be designed to fit together interchangeably. 
"The goal is to find a product good enough that people don't notice the difference", said Tim Brooks, Lego's vice president of sustainability.
The news has been received well by many, especially following a 2020 campaign by Lego fans, for the company to cease using plastic packaging and replacing them with paper bags. Concerned letters from children prompted the move, which led the company to consider how else it could cut down on its plastic habit. 
Regardless, some environmentalists still have concerns about the move. 
"It's really important that recycling isn't hailed as the default solution to the plastics crisis", Camilla Zerr, Friends of the Earth plastics campaigner. "Manufacturers must ensure toys are made to endure many years of use, so they can be handed down and reused from generation to generation."