Supply Chain Sustainability
M&S and Superdry join Mainetti for sustainable packaging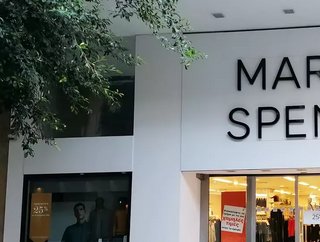 Retail brands M&S and Superdry have partnered with Mainetti to support sustainability goals
Apparel brand Mainetti has announced a new strategic expansion of their flexible packaging business in Turkey, providing retailers with a range of innovative products and solutions. 
The company, which has a revenue of US$1.6bn, realised there was a strong demand for sustainable packaging in the region, and has expanded its capacity to meet the needs of its retail brand partners, M&S and Superdry. 
Rise in demand for sustainable packaging solutions
Due to its strategic location in the Middle East, and close to leading retailers in Europe, Turkey has seen a demand by regional and international brands to offer sustainable packaging solutions to customers.
Mainetti is a proud Member of the Ellen MacArthur Foundation and has recently committed to being Carbon Neutral in its operations going forward.
As part of the company's commitment to sustainable solution development, Mainetti launched Mainetti Polyloop in the UK and European market, providing customers with a closed-loop recycling system, for clear polyethylene film. 
It is one of the most sustainable packaging programmes in the fashion industry and is utilised by Superdry and Nutmeg at Morrisons, to help reach their ambitious recycling goals.
The retail industry is investing in a sustainable supply chain
The move highlights the demand in the region for sustainable and circular solutions, by leading manufacturers and retailers in the fashion industry
"In January 2021, we expanded our flexible packaging production business to a 1,400 square meter standalone factory", said Michelle Boon, Global General Manager, Flexible Packaging at Mainetti. "Despite a tough year for the retail industry, we have more than doubled our capacity."
Marks and Spencer are thrilled with the development. 
"It is good to see Mainetti expanding and investing in the Turkish region as it is a fundamental element to the supply chain", said Trevor Hatchett, Technical Manager at Marks and Spencer. "We look forward to the support this expansion will provide Marks and Spencer."