Supply Chain Sustainability
Target's bold new sustainability strategy: Target Forward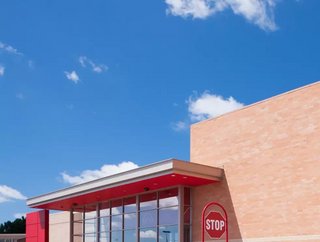 Retail titan Target has released a new set of sustainability goals, ranging from increasing diverse representation to hitting net-zero
A new strategy from retailer Target aims to benefit people, planet and its business. Goals focus on three critical ambitions: 
Designing and elevating sustainable brands

Eliminating waste

Accelerating equity and opportunity
Target hopes to be market leader for sustainable brands and experiences by 2030 and will be a net zero enterprise by 2040. There are additional goals across Target's team, brand and product assortment and the global supply chain.
Moving forward into an era of sustainability
Target Forward marks a new era in sustainability for the company, as the retailer aims to create an equitable future with its partners and communities.
"As a company and a member of the global community, it's imperative for both the health of our business and of our planet that we embrace new ways to move forward," said Brian Cornell, chairman and chief executive officer of Target. "We know sustainability is tied to business resiliency and growth, and that our size and scale can drive change that is good for all. Target Forward influences every corner of our business, deepens our collaboration with our partners and builds on our past efforts to ensure a better future for generations to come."
Target's sustainability commitments in 'Target Forward' cover representation and net-zero
The Target Forward goals include:
By 2030, Target aims to be the market leader for creating and curating inclusive, sustainable brands and experiences.

By 2040, Target plans for 100% of its owned brand products to be designed for a circular future. Target's teams will continue designing to eliminate waste, using materials that are regenerative, recycled or sourced sustainably, to create products that are more durable, easily repaired or recyclable.

By 2040, Target commits to being a net zero enterprise — zero waste to landfill in its U.S. operations and net zero emissions across both its operations and supply chain, inclusive of scopes 1, 2 and 3.

By 2030, Target aims to build a team that equitably reflects the communities it serves, beginning with its commitment to increase Black team member representation across the company by 20% by 2023.

"We want our guests to turn to Target first when they think about sustainability," said Amanda Nusz, senior vice president of corporate responsibility, Target, and president of the Target Foundation. "We know that the only way to make that possible is by putting both people and the planet at the center of our efforts, as we co-create with our guests, our partners and the communities we serve."