Supply Chain Sustainability
The trend of sustainable transformation among supply chain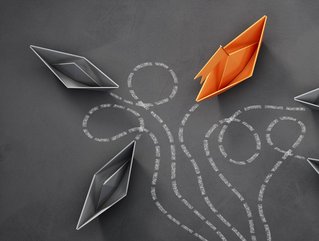 Thanks to pressure from customers, and governments, companies are starting to implement measures to ensure sustainability throughout their supply chain
Customers, employees, investors, and governments are becoming more and more sustainability aware, with pressure being put on companies to address environmental and social issues. Supply chains involve a significant number of resources, making them susceptible to unsustainable practices.
Achieving sustainability in supply chains is now a corporate goal. Companies now carefully observe the environmental and societal impact of their goods and services. Being sustainable in their operations helps companies attract customers, talents, and investors. Having good sustainable supply chain management goes beyond ensuring that a company is using a renewable energy source and minimising its waste production. It also means ensuring a positive impact on the communities around the company's operations.
Having a sustainable supply chain means helping in addressing issues surrounding climate change, human rights, and corruption. According to McKinsey & Company, supply chains account for over 90% of a company's environmental impact. Having sustainable supply chain management also benefits a company. A study by Nielsen has shown that almost half of consumers in the US would change their purchasing habits over environmental concerns.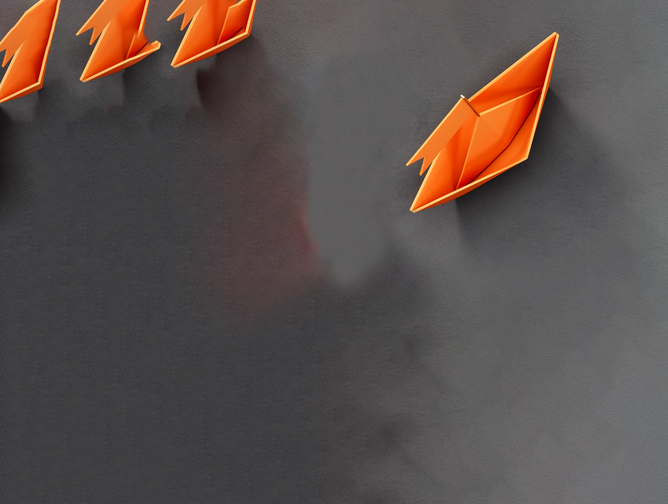 Realising sustainable digital supply chain
In a recent interview, Colt Data Centre Service director of energy and sustainability Scott Balloch said that "sustainability is central to how Colt DCS operates as a whole, with environmental priorities integrated into all parts of operations". Balloch explained that Colt CDS aimed to hit net-zero across their facilities by 2040, in line with the Paris Agreement goal to realise a net-zero economy by 2050.
To achieve the goal, Colt DCS said it would operate its facilities using renewable power by as much as 75% by 2023. In addition, 75% of leased vehicles used by the company will be electric by 2030, when the company will have made a "complete transition" from natural gas to renewable fuels.
Balloch insisted that "it's crucial that businesses examine the sustainability of the entire operation chain". He further explained that data centres should be designed with "environmental concerns in mind" and that sustainability should be an integral part of data centre facilities.
The COVID-19 pandemic has moved daily interactions to the internet. This also prompted many to shift to remote work and learning. The phenomenon resulted in a drastic increase in global energy consumption as the mass transition to the digital world means data centres need to work harder. Balloch explained that in 2021, data centres globally consumed at least 5% of global electricity.
Therefore, Balloch said, both consumers and businesses now must be enabled to make the decision to cut their own emissions by choosing the right data centre provider. "For example, Colt DCS is choosing to invest in renewable power for the running of buildings and leased vehicles and is committed to a policy of Zero Waste to Landfill," he continued.
This is supported by the result of the Digital Ecosystem Panel at Procurement & Supply Chain LIVE, where Andy Chivers, Head of Procurement at Walgreens Boots Alliance, Martin McKie, Principal Advisor of Supply Chain at AWS, and Soroosh Saghiri, Programme Director at Cranfield School of Management, discussed some of the important factors of adopting digital technologies.
The panel eventually agreed that digital ecosystems can provide an agile approach to planning, helping businesses to manage risk and become more resilient.
Diversity and inclusivity
When talking about risk management and business resilience, both good in-house talents and partners are necessary components as well. Jacqui Rock, Chief Commercial Officer at NHS England and NHS Improvement, believes that this is the moment where everyone starts to acknowledge that there is a real difference in understanding capability when it comes to ESG.
"I have seen that some of them have got this right and they know exactly what they're doing. They understand what the government's asking. They understand what England is asking and there are other trusts that clearly are struggling," she said. "And that's one of the really interesting complexities about the NHS. They are all equal in terms of giving patient care, but not necessarily equal in terms of the understanding of having the right people in place."
It was recently revealed that the NHS is going to revamp its plans for Greener NHS. Greener NHS was established to support the organisation's net-zero ambition. Within this plan, each trust and integrated care system (ICS) has its own unique Green Plan, which sets out its aims, objectives, and delivery plans for carbon reduction based on the strategies of its member organisations.
"One of the things for us is to make sure that we bring up that skillset, make sure that those trusts that need that extra intervention and that extra support get them. Make sure that those trusts really understand what they're bringing," Rock said. "This is a constant ongoing living collaboration."
Also, when it comes to skillset, Rock has noticed a shift in conversation when it comes to people's day-to-day understanding of the supply chain, and this has made the industry become more appealing – even to those who are traditionally attracted to the profession, including women and those in later ages. What is left is a little nudge of encouragement.
"It is about the diversity of thought, and it's interesting because I was asked to be the executive sponsor of the age network and age networks are always very interesting," she said. "What the age network looks to do is to support people at the end of their career because mature years don't mean it's the end of your career. It's about supporting them in getting those portfolios of careers and how they can be mentors and educate the young."