Supply Chain Sustainability
ToolsGroup: Overcoming supply chain sustainability fears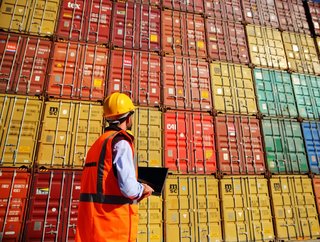 A step-by-step guide to overcoming supply chain's fear of sustainability and meeting sustainability and ESG goals from ToolsGroup GM Dave Barton
By David Barton, General Manager, NA, ToolsGroup
Though we're hearing much about the circular economy today, the idea has been kicking around since 1976, when it was first introduced in a research report to the European Commission. Recently organisations, most notably, the Ellen MacArthur Foundation, have reinvigorated the model and (if you'll pardon the pun) "put wind in its sails".
The Ellen MacArthur Foundation states that the circular economy "is based on the principles of designing out waste and pollution, keeping products and materials in use, and regenerating natural systems".
Supply chains, which manage every aspect of the goods production lifecycle, are arguably in the best position to make meaningful, measurable contributions to a sustainable circular economy. According to a report Gartner published last December "Supply Chain Executive Report: Close the Loop to Create Future-Fit Raw Material Strategies", 51% of supply chain professionals expect the focus on their circular economy strategies to increase over the next two years. 
However, many supply chain leaders are very reluctant to move forward due to the amount of change required. Many link the idea of sustainability behind the concept of the circular economy with things that are beyond their control, or that run at cross purposes with short-term financial goals like ethical procurement and provenance tracing in extended, multi-tiered supply chains.
It's easy for supply chain leaders to get overwhelmed and keep hitting the "snooze button" on the sustainable circular economy concept. Hopefully the recommendations that follow will persuade some to take the first steps on this important journey. 
Most supply chains are already on the sustainability path
The good news is that many supply chains - especially those digitally transforming - are already on the sustainability path, thus well prepared to support the idea behind the circular economy. Many initiatives are compatible with current priorities and KPIs to reduce supply chain waste, carbon emissions and costs. Companies can make good headway on these through two supply chain processes: inventory optimization and demand sensing. 
Inventory optimization - half the sustainability battle won
Inventory optimization is about maintaining the right mix of stock in the right locations to service demand as efficiently as possible. It reduces waste due to spoilage and obsolescence, and cuts greenhouse gas emissions by saving transportation, storage and labour resources.  Inventory optimization also reduces the total amount of inventory needed to achieve target service levels, freeing up this capital to apply to other aspects of sustainability. This is the perfect place to start on your journey towards the sustainable circular economy as the benefits extend to companies, supply chain professionals, customers, suppliers, and the environment.
Inventory optimization sounds straightforward, but in these days of business complexity it's anything but. For example, a major consumer trend that runs counter to many companies' sustainability efforts is personalization. Though beneficial to consumers and boosted by AI, personalization has given rise to SKU proliferation, "hyper-seasonality", and increasingly short product life cycles in everything from fashion to mobile phones. Not only do these conditions lead to obsolescence, waste, and negative environmental consequences, they're costly. Inventory optimization works as a balancing force against all these. 
Absolut Vodka's story
Rather than get deep into theory, Absolut Vodka's story illustrates how inventory optimization works in practice to support both financial objectives and those sustainability goals that play an important role on the way towards the circular economy.
Absolut's supply chain originates in the small fishing village of Åhus on Sweden's Baltic coast. The company is committed to keeping its manufacturing base close to the wheat farmers and local suppliers from which it sources ingredients and materials. Most are within a four-hour drive from the distillery and factories.
As Peter Neiderud, director of manufacturing and supply chain at Absolut Vodka, commented in the Wall Street Journal, "That gives us better control of quality and sustainability over sourcing ingredients from far-flung suppliers", said Mr. Neiderud. "We can control how to grow and other factors."
Absolut, however, was grappling with supply chain planning challenges related to personalization after being acquired by Pernod Ricard. It had expanded its product line to meet more diverse consumer tastes with a new range of specialty flavours like watermelon and passion fruit, which grew the SKU portfolio by 20 percent. Absolut found that it needed to optimise inventory to manage costs and resources.
Peter worked with our partner Optilon to put a new end-to-end planning system in place to support its new situation, while honouring its long-standing tradition of manufacturing in Åhus. Today a single planner manages Absolut's whole forecasting and production planning process in just four hours a week. That is 90 percent faster than with the previous, largely manual approach. Absolut also now has a better overview of the bottlenecks and can maintain higher deliverability when its inventories are temporarily low. Stocks were reduced, service levels maintained, and customer order lead times shortened - all while maintaining commitment to Åhus production.
As Peter Neiderud commented in the WSJ: "We wanted to make sure we could deliver as promised even though we would cut inventory by 20%," he said. "Now, we've used it for three years and we have the same delivery performance as before with lower inventory."
Demand sensing - where prevention is the cure
 As hugely beneficial as inventory optimization is, the ideal situation for businesses and the planet is to not produce unnecessary items in the first place or as the Ellen MacArthur Foundation states, "designing out waste". This is where demand sensing comes into play. 
Take retailer Amplifon, known for its Miracle Ear brand. Customers get their hearing tested in-store and take home a specialist-designed hearing aid on the same day. This can happen in one of 2100 Amplifon-owned retail outlets; 3200 "shop-in-shops" in pharmacies, opticians and medical practises; and a network of more than 3100 indirect franchises and affiliates.
Amplifon uses demand sensing software to detect data at the point of sale and by channel to identify demand trends, trigger alarm signals, and respond faster to actual vs. planned supply chain events. Detailed demand forecasts are then generated for the sales and marketing teams and to set optimal inventory levels. 
The ability to determine the optimal product mixes has helped Amplifon substantially increase service levels while reducing inventory levels by 18 percent and inventory obsolescence by 40 percent.
Attracting the next generations to your business
Taking practical, achievable steps towards the circular economy will not only make your supply chain more profitable and resilient, it will also help attract new generations of consumers. Research from First Insight carried out in 2019 revealed that 73 percent of Generation Z, now the largest consumer demographic, would pay more for sustainable brands. It's a safe bet to conclude that embracing sustainability will also help you attract the next generation of supply chain talent as well.
Funding the bigger ESG challenges, responsibly
There's a reason we rarely see companies running on wafer-thin profit margins behaving in sustainable, responsible ways to overcome those big ESG challenges I set out earlier. The constant fight for survival will always trump any impetus to source materials responsibly, pay living wages, and pay suppliers fairly. This is why getting inventory optimization and demand sensing right is part of a much bigger picture on the road to the circular economy. As Absolut Vodka's story illustrates, these processes free up precious working capital to fund those difficult ESG goals on the road to the circular economy without compromising customer service levels or inflicting damage on people or the planet. 
• Join global business leaders and sustainability experts taking meaningful action at Sustainability LIVE, held at Tobacco Dock, London, 23-24 February 2022. Register to attend today! Click here to learn more.