Amazon sustainability report reveals net zero 2040 progress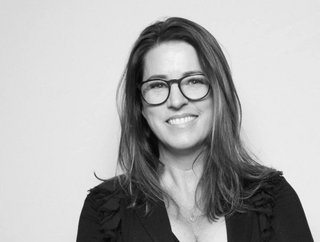 Kara Hurst, Vice President & Head of Worldwide Sustainability, says Amazon on track to deliver on sustainability commitments, including net zero by 2040
Amazon has released its annual sustainability report, revealing a 1.9% reduction in carbon intensity in 2021 and a promise to reach its goal of zero emissions by 2040.
Kara Hurst, Vice President and Head of Worldwide Sustainability at Amazon comments: "Even as we scaled our business at an unprecedented pace to help meet the needs of our customers through the pandemic, we saw a 1.9% reduction in our carbon intensity in 2021.
"As we invest in new products and services, it will continue to be important for us to measure how fast we reduce our carbon intensity so we can both meet our customer needs and reach our net-zero carbon goal by 2040."
Decarbonising the economy - Amazon's Climate Pledge
Through The Climate Pledge, Amazon came together with hundreds of partners together to address the climate crisis and help solve the challenges of decarbonising the economy.The Climate Pledge is a commitment to reach net-zero carbon emissions by 2040—10 years ahead of the Paris Agreement. In 2021, 253 companies joined Amazon as signatories of The Climate Pledge—an increase of more than 700% in signatories over the previous year. Today, the Pledge has more than 300 signatories from over 51 industries and 29 countries.
In 2021, Amazon delivered more than 100 million packages to its customers across Europe with a fleet of over 3,000 electric delivery vans and other zero-emission vehicles. Over half a million packages were also delivered to its customers' doorsteps in North America with electric vehicles. "And in July," adds Hurst, "we announced that our custom delivery vehicles from Rivian started hitting the road in more than a dozen cities across the U.S.—what is the start of thousands in more than 100 cities by the end of 2022."
Through its Climate Pledge Friendly programme, Amazon helps customers in the U.S. and Europe discover and shop for more-sustainable products. Since it launched Climate Pledge Friendly in 2020, the number of products included in the programme has grown from 75,000 to more than 250,000 by the end of 2021. "In 2021, more than 370 million Climate Pledge Friendly units were shipped to Amazon customers, and we welcomed 20 new third-party sustainability certifications to the programme," says Hurst.
Amazon in significant progress toward 100% renewable energy
Amazon is making significant progress towards its 100% renewable energy commitment too. In 2021, it reached 85% renewable energy across its business. "With 274 renewable projects announced as of the end of 2021, Amazon is the world's largest corporate purchaser of renewable energy and is on path to powering our operations with 100% renewable energy by 2025—five years ahead of our original target of 2030. Today, Amazon has 310 renewable energy projects across 19 countries," says Hurst proudly.
Through its $2 billion Climate Pledge Fund, Amazon invested in 13 companies in 2021 to accelerate sustainability progress across the areas of transportation, aviation, freight, packaging, farming, and technology. To date it has invested in a total of 18 companies.
Amazon joined the Sustainable Aviation Buyers Alliance in 2021 and became one of the group's founding members to drive investment and send market signals in support of sustainable aviation fuel. "We helped launch Cargo Owners for Zero Emission Vessels (coZEV) with the Aspen Institute. Through coZEV, Amazon is supporting initiatives to increase the availability of zero-emission technologies and fuels. We also became a founding private sector member of the First Movers Coalition to lead decarbonisation of the maritime shipping industry," adds Hurst.
Amazon: putting the 'S' into ESG
Amazon has provided relief for 28 natural disasters, and donated more than 18 million relief supplies and emergency aid items since 2017. "We also look to the future by providing programmes that support science, technology, engineering, and maths (STEM) education and skills training. Amazon Future Engineer, our global childhood-to-career computer science program, reached 1.8 million students in 2021," says Hurst.
In January 2021, Amazon launched the Amazon Housing Equity Fund, a commitment of over $2 billion to preserve and create more than 20,000 affordable homes in three communities where it has a high concentration of employees: Washington state's Puget Sound region; Washington, D.C., and Arlington, Virginia; and Nashville, Tennessee.


Investing in more sustainable packaging, reducing food waste
Frustration-Free Packaging (FFP) is Amazon's flagship programme designed to offer more-sustainable packaging that is easy to open, fully recyclable, and capable of shipping without additional packaging protection. By the end of 2021, more than 2 million products qualified under its FFP programmes.
"Through our collective efforts, we avoided over 30,000 tons of plastic across North America in 2021," says Hurst. "In Europe, we switched from single-use plastic delivery bags to recyclable paper delivery bags and cardboard envelopes for orders shipped from fulfillment centres. In Australia, we replaced all single-use air pillows with 100% recyclable paper material to protect goods during shipping."
Amazon is also committed to reducing food waste by 50% across its U.S. and Europe operations by 2030. To achieve this, it is optimising its food inventory management systems to minimise waste from the outset and prioritising ways to avoid landfills.
In 2021, it donated 85 million pounds of food—equivalent to more than 70 million meals—in the U.S. through Feeding America, and in Europe, the retailer donated more than 4,000 tons of food—equivalent to 10 million meals. For food that can't be donated, it turns to processes that avoid landfills, such as composting and anaerobic digestion.
Amazon Web Services has also committed to making energy and water efficiency savings across its data centres.
About Kara Hurst
Kara Hurst leads Worldwide Sustainability at Amazon. Utilising Amazon's scale, speed and innovation, the Sustainability organisation includes teams executing the work of The Climate Pledge; Sustainable Operations (renewable energy and energy efficiency, buildings); Sustainability Science and Innovation; Social Responsibility and responsible supply chain management; Circular Economy; Sustainable Products, packaging and shopping; Sustainability Technology; Sustainable Transportation; and social and environmental external engagement and policy setting.
Prior to joining Amazon, Kara was CEO of The Sustainability Consortium (TSC), a multi-sector group across academia, the retail industry and the public sector. TSC was named one of Scientific American's "Top Ten World Changing Ideas" of 2012.
For eleven years before that, Hurst worked as Vice President of BSR, where she built several global industry practices and lead BSR's NY and DC offices, as well as the global partnership practice with governments, multi-laterals and foundations.