AMP Robotics: Modernising recycling with AI and automation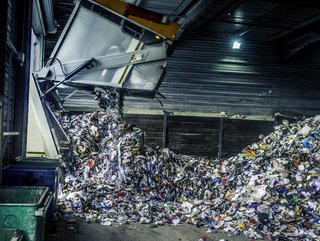 On a mission to enable a world without waste, we take a look at how AMP Robotics is using technology to modernise recycling
Founded in 2015, AMP Robotics is reimagining the world's recycling infrastructure by applying AI and robotics to economically recover recyclables reclaimed as raw materials for the global supply chain.
The AMP Cortex high-speed robotics system automates the identification and sorting of recyclables from mixed material streams. Its proprietary technology applies computer vision and deep learning to guide high-speed robotics systems to identify, differentiate, and recover recyclables found in the waste stream by colour, size, shape, opacity, and more, storing data about each item it perceives.
According to the company, its sorting technology can pick upwards of 80 items per minute, about twice the pace of a human sorter, and the company has recorded up to 150 picks per minute with its tandem units.
AMP Clarity provides data and material characterisation on what recyclables are captured and missed, helping recycling businesses and producers maximise recovery. With deployments across North America, Asia, and Europe, AMP's technology recovers recyclables from municipal collection, precious commodities from electronic scrap, high-value materials from construction and demolition debris, and valuable feedstocks from organic material.
Improving the economics of recycling
AMP Robotics recently expanded its partnership with Waste Connections, its largest customer. Since late 2020, Waste Connections has booked or deployed 50 of AMP's high-speed robotics systems on plastic, fibre, and residue lines, becoming the largest operator of AI-guided robotics in the industry.
Waste Connections serves more than eight million residential, commercial, and industrial customers in mostly exclusive and secondary markets across 44 states in the US and six provinces in Canada.
Earlier this year, AMP Robotics continued to expand its presence in Europe to meet the demand for its AI and automation solutions.
The company installed its first AI-guided robotics systems in the UK and Ireland with Recyco in September 2021 and has since deployed more recycling solutions throughout Europe, including at FCC Medio Ambiente/Environment in Spain.
"As we continue to scale our business and innovate new ways to improve the economics of recycling, we're committed to the European market and our growing customer base there. Our efforts to modernise Europe's recycling infrastructure are important to our global investors, and critical to realising our vision of a world without waste," said Matanya Horowitz, founder and CEO of AMP Robotics.