Bower, one-stop solution app for plastic packaging problems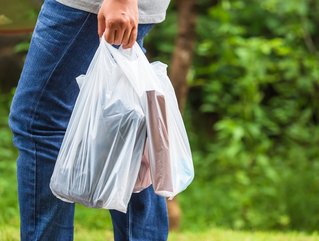 As a rising green company in Europe, Bower offers the world a smart, innovative solution, the PantaPå app that could remedy plastic bag consumption
Starting from the simple idea of wanting to solve the reusable bags hassle that he often experienced, Suwar Mert came up with PantaPå, an app-based solution to resolve the problem of reusable bags usage inefficiency, while reducing the use of single-use plastic bags.

Mert has always been environmentally conscious in his grocery-shopping habits. He used to carry reusable cotton bags for groceries, and that intention is already commendable in and of itself. But the problem is, he always forgot to bring them.

The company's current 23 workers are here today due to Mert's forgetfulness, as well as a simple question: "Why don't I make a deposit system for these grocery bags?"

The name PantaPå itself came from the phrase "Panta Påsen", which could be translated to "deposit your bag" or "return bag in exchange for money". However, as the company was preparing to enter the global market, PantaPå was rebranded to Bower in 2021.

The birth of Bower and its plastic bags solution
Young Mert left his job in 2015 to start a business in grocery bag depositing with several partners who immediately shared some more input
"Guys, I have this solution for the plastic bags. Let's do this," says Mert. "And they were like, 'Sorry, where is this bag produced?' And so, what? Have you forgotten that our greatest income and best margin is to sell plastic bags?"
To answer the problem, Mert came up with the idea of making a deposit system on the stores' existing plastic bags. The idea is to let the stores keep on selling the plastic bags and earn money, but the bags are valued, so they don't end up as litter. The stores liked the idea, they went with it for one year, and Mert and co. got a lot of attention.
Companies started reaching out. They wanted to put the system into trial operation in 2017, but they fetched Mert a question he could not answer for another year.
"How it worked was that you go to your store, you purchase your products, and you pay for your plastic bags. And when you come back to the store, you give your plastic bags to cash it here, and you get your money back," he says. "It was a very manual system, right? So, we couldn't scale it."
Plastic-free, problem-free
In 2019, Mert came up with the idea of an app, and with the launch of the app, Bower made the business model scalable. Not only does it apply to plastic bags, but the app also allows all types of packages to be included.
All the customers have to do is scan the barcode of the used package, and they will receive the deposit value in the app.
Now, Mert proudly announced that Bower has over 300,000 users, and the company has reached 1.8-8 million scans per month. It has recycling stations all over the Nordic countries, and the system Bower has to offer has attracted big brands such as Procter & Gamble, Unilever and Nestlé.