Bringing sustainable practice to the mountain vineyards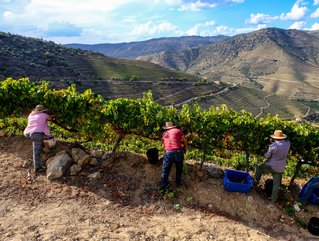 Symington Family Estates is Portugal-based B-Corp managed by Rob Symington with 140 years of history as a family-run wine business in the Douro Valley
Rob Symington leads Symington Family Estates, a 140-year-old family business based in Portugal and one of the world's biggest producers of premium port.
The family firm is a B-Corp, the biggest vineyard owner in the Douro Valley, and a leading Portuguese wine producer
Along with the drinks design and sustainability experts Denomination, Symington is at the front of sustainability practise in the sector by sourcing 100% recycled glass bottles and packaging stock for Cockburn's, one of its best-known brands.
Denomination's Futureproof Programme finds gold-standard measure to apply at every stage of the supply chain. With Symington, for example, they are changing the association of quality with heavier glass to instead bring in lighter, recycled glass.
Symington's commitment goes beyond packaging and into setting trends for global viticulture. The fifth generation of his family to work in port, he presides over estates including large operations as well as smaller, community growers in 26 properties and over a thousand hectares.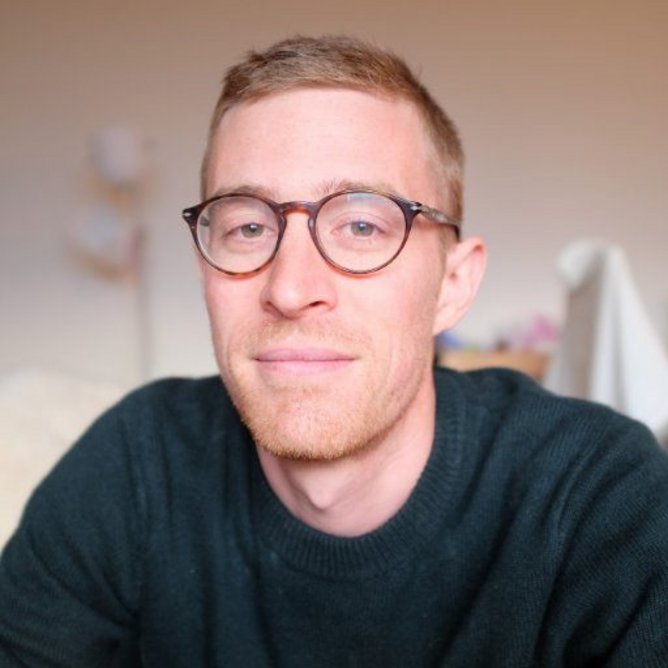 "We are completely embedded and committed to the region," says Symington. "It's a monoculture, the economy is grapes and wine, and we've always been aware of the social responsibility that comes with the fact that we are one of the bigger economic players in the region."
Prior to his return to the family business, Symington spent a decade in the United Kingdom helping build Escape the City (ESC) that ended up being one of the founding B Corps in the UK.
"When I came back to join my family business, I was concerned that I might be stepping into a very old fashioned work environment, and one of the dealbreakers to leave my own business in the UK and go home to Portugal was, do they get it, do they understand the imperative of leading and taking responsibility in this area?" says Symington. "Fortunately, they did."
Symington took a determination to bring sustainability with him when he came home to the Douro Valley.
After pitching B Corp certification internally, he was pleasantly surprised to find it had immediate backing. "It's not just a nice certificate," says Symington. " It's a commitment to change how you see yourselves as an organisation. I was really pleasantly surprised that our senior manager group - 45 of us - agreed that this is exactly the type of framework we should commit to, that we've been looking for."
"We're completely dependent on a stable climate and a healthy environment for our products," he says. "The gods of wind, rain, sunshine, and temperature totally determine what we're able to do in our region. We are one of the drier wine producing regions and we have some particular challenges from our topography."
The Douro Valley is home to over half of the world's mountain vineyards and no company farms more mountain vineyard than Symington Family Estates. This leave them open to the risks from heatwaves and drought.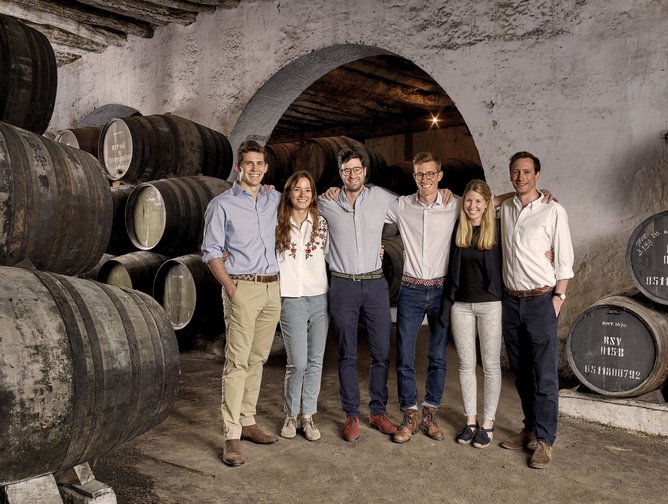 As part of efforts to stay on top of climate risks, the company has an R&D director monitoring two control vineyards planted at each end of the valley, which includes 200 varieties of plants and forms part of a multi-year study.
"The idea is that we have an incredible indigenous bank of genetic material," says Symington. "We believe some of these varietals [these relate to a single type of grape] have a much greater potential to withstand climatic changes."
Survival is not the only criteria: "Since 2013 we've been doing a micro vinifications of each varietal every year: It's obviously not just about resilience. If they produce bad wines, there's no point in banking on them.
"We're looking for the sweet spot between resilience and quality. Some of these varietals have fallen out of favour because farmers will plant the crops that give them high yields, but that's no good in a future completely compromised and transformed by climate."
The company's first formal paper on this work will come out this year.
Symington hopes his work will spur more change in the wine industry: "The wine trade as a whole is conservative. You do still have a bit of a dinosaur mindset where people see it as a PR exercise. We're part of international wineries for climate action, IWCA. We are a founding member and have to do end-to-end carbon emissions inventories every year. They have to be certified by an auditor and cover Scopes, 1, 2 and 3. We have to commit to science-based reductions targets in line with global standards.
"I had a conversation with the CEO of another wine company, and they said 'Rob, no board is going to sign up to carbon emissions reductions goals they don't know they're going to hit. I was just staggered. So our approach is - we're not prepared to do things if they're not backed up with action."