Elsevier on the obstacles to a successful energy transition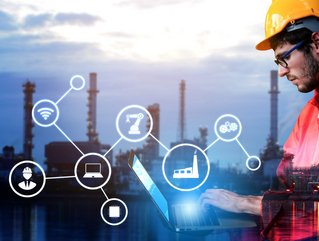 Elsevier's Senior Product Manager Sandra Merten explains how companies can put affordable, reliable, and sustainable energy at the heart of their business
Sandra Merten, Senior Product Manager, Elsevier
The energy transition is well underway, with investment in the low-carbon economy booming and bold net-zero targets being set by businesses and policy makers alike. With affordable, reliable, and sustainable energy at the heart of achieving a successful energy transition, there are still many barriers to overcome. Here, Sandra Merten, Senior Product Manager at Elsevier, discusses the future of energy transition, and the key areas in which businesses should upskill to stay ahead of the game.
What barriers are currently holding back energy transition?
Energy transition is heavily reliant on innovative technologies. From batteries to supply chain technology, it is clear there is more digitalisation than ever occurring across the industry. However, in terms of digitalisation, two recurring major barriers are standing in the way of reaching global climate goals – the digital skills gap and the data management challenge.
Geoscientists and engineers not only need to access large volumes of accurate and up-to-date data – they also need to navigate it. That's not easy when older, inflexible architectures store data in silos and different formats, which make accessing and reusing data a cumbersome task for already overstretched engineers. In fact, they now spend almost as much time searching for the data as they do actually using it.
As the adoption of digital technology continues, it is important that companies find specialists who can manage data – for example, data scientists, and train their staff to use digital tools effectively. Only with the right skills and infrastructure can the energy transition become achievable.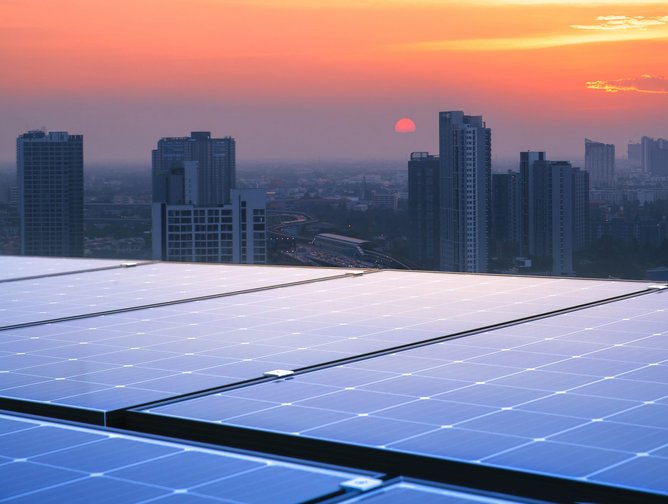 How can access to data help energy companies meet decarbonisation goals?
Growth in renewables and reducing overall carbon output are essential to meeting international goals, like those set out in the Paris Climate Agreement. With COP 26 having just happened, the subject of decarbonisation and renewables has once again risen up the agenda. It's critical that the data needs of geoscientists and engineers are discussed in tandem.
Data is the foundation on which renewable energy projects are safely built. However, the development of new sites is being held back by difficulties finding and accessing relevant data, such as geological, geophysical and energy infrastructure data. Understanding the characteristics of a renewable energy resource and the site, environmental restrictions, regulations and economic viability are just some of the factors that companies need to consider before they invest in new projects. If renewables are to reach the scale that is required to meet our energy demands, the industry must first tackle critical data access and management issues that are preventing projects from getting the green light.
Where are the current skills gaps for energy companies looking to transition to renewable energy?
One area that is particularly lacking is digital skills. An EY report on Oil and Gas digital transformation found that 85% of respondents ranked data science as an important and critical skill to the industry, but current industry skills are only at 23% maturity. Likewise, 68% ranked AI as important, but only 9% of companies classified skill level as advanced maturity. From this, we see a clear gap between what skills are needed, and what the industry currently has.
The whole field of geoscience is also transforming more generally as well as the need for specific data skills. Researchers, geoscientists and engineers are reframing geoscience around sustainability. This is changing educational programmes and curricula, and will also change the demands on students and early-years geoscientists. Increasingly they will need to be able to apply holistic thinking that considers the field through the lens of sustainability, and not just discovery.
How can energy companies attract younger scientists and engineers to the industry?
Companies need to put in place digital tools and technologies that are intuitive and easy to use. Younger scientists have come to expect their workplace technology to have the same usability as that of the technology they use at home. It is essential that search functions and user experiences are engaging and straightforward, and that data is interoperable across multiple devices, departments and disciplines.
Early-career scientists and those newly entering the field are also likely to be more aware of the urgent need for the energy transition to meet climate goals. So, it is critical that the industry does what it can to attract these new recruits and prove it is serious about meeting these targets.
Can energy companies utilise existing skills and experience to help drive forward the energy transition or does it require completely reskilling engineers?
Moving to renewables doesn't mean starting from scratch, as there is already overlap in many areas. For example, offshore oil companies are already looking towards offshore wind. Existing experience with offshore supply chains, logistics and infrastructure can be leveraged for new wind farm projects. In fact, IRENA estimates that about 40% of the full lifetime costs of an offshore wind project, including construction and maintenance, have significant synergies with the offshore O&G sector.
Retraining geoscientists and engineers shouldn't be seen as a chore for companies either. Rather, it allows them to gain knowledge on a variety of subjects and acquire new skills that enable them to contribute to projects outside of their specialisms. This will ultimately make new projects happen faster, and improve collaboration between teams and partners.
• Join global business leaders and sustainability experts taking meaningful action at Sustainability LIVE, held at Tobacco Dock, London, 23-24 February 2022. Register to attend today! Click here to learn more.