Genpact: Improving ESG capabilities to tackle climate change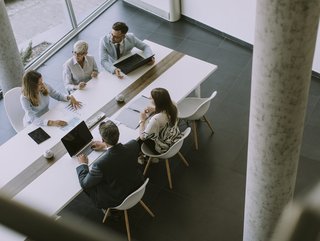 Shibu Nambiar, COO, Europe, UK, and Africa, Genpact, spoke to Sustainability Magazine about his career and how Genpact is tackling sustainability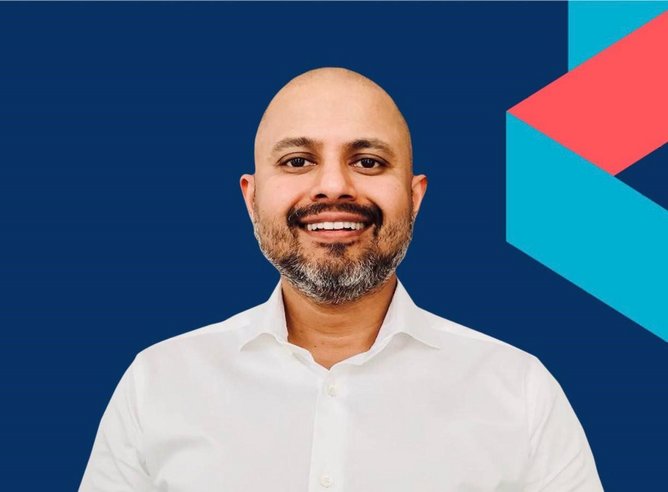 Please introduce yourself and your role
My name is Shibu Nambiar, and I am the chief operating officer, Europe, UK, and Africa at Genpact, a global professional services firm focused on delivering digital transformation.
In my role, I help our clients stay ahead of the curve by identifying and driving digital transformation initiatives. Internally, I support a team of over 10,000 professionals in 12 countries and 20 cities, where my mission is to create a bold, collaborative, continuously curious ecosystem and advocate a digital-first mindset to address enterprise-level challenges.
Tell us about your education and career path
I was born and raised in India. As a child, I was passionate about cricket, music, and nature. It's very interesting how these three things tie in so beautifully together! I studied for a hotel management degree and worked as a hotel manager in Mumbai. There I learned a few interesting life lessons including, "unsolicited positive feedback propels your career", "the customer experience can make or break a product or service" and "hard work always pays off, but smart work gets noticed".
I first joined GE Capital International Services (GECIS) in Hyderabad, India in 2001. In January 2005, GECIS became an independent company to serve customers outside of GE – and rebranded to Genpact.
As my Genpact career has progressed through a range of management roles, driving transformation initiatives for clients, I have had the opportunity to work with so many inspiring people - living and learning in Australia, the USA and Europe. Today, Genpact employs more than 100,000 people worldwide, and has a total of more than 700 customers, which include many of the largest companies in the world.
Always a curious student, I went back to school in 2017 at MIT Sloan School of Management to complete an executive education program on Artificial Intelligence.
What led you to this industry?
When I left the hospitality sector and started as a team leader for Genpact, I was excited about learning from a completely new environment. Although both fall under 'services', the principles of client focus remain the same. Over the years I have come to realise that the core ask of the hospitality industry has helped me in many ways to create a client-centric ecosystem at Genpact.
At the same time, I also learned what not to do from that industry. The hospitality sector can be hard on employees and that never sat well with me - there is so much you can achieve with a happy, engaged, and motivated team! My people-first ideology was in direct conflict on many occasions, and I had to switch industries. As a direct result, that ideology became one of my biggest strengths here.
I moved to London in early 2022 to accommodate my current role as COO in Europe, UK, and Africa. To this day, I thrive being in the middle of constant change and learning from a variety of new experiences each day, which comes as a natural by-product of working for a professional services firm. Every organisation is constantly grappling with change, new technologies and accelerated business cycles. I'm proud to be a part of a company that helps leaders across all industries get a greater scope of transformation, through a combination of both our skilled employees and technological capabilities.
Can you tell us about Genpact's core values and strategies?
Our purpose is the relentless pursuit of a world that works better for people. At Genpact, our core values embody courage, curiosity, and incisiveness built on a foundation of integrity and inclusion. We fuse our real-world expertise with innovation to make businesses work better.
Keeping sustainability front of mind is a major priority for us. At Genpact, we see ESG as a key transformation lever and are incorporating it into everything we do for ourselves and our clients.
Because we help clients around the world digitise and automate massive amounts of organisational data, the insights we share can amplify their ability to drive meaningful climate action. We can offer a range of solutions to help our clients meet their ESG objectives, regulatory requirements, and voluntary sustainability commitments. Our services in this area include advisory, data management and analytics, carbon accounting, responsible sourcing, human rights assessments, sustainability diligence, and ESG reporting.
As we fuse real world expertise with innovation to make business work better, we are also constantly looking to experiment and create a range of governance and operating models which allow us to stay ahead of the talent game. Experience is at the core of such opportunities. My personal focus is two-fold, to source ideas from a broad range of intellect available within the company and to engage with a broad set of individuals across the industry. Many of these models are built on a foundation of digital assets and are easily replicable for our clients across industries.
What sets Genpact apart from its competitors?
We use our experience in running digitally enabled operations and our skills in data, technology, and AI to design, build, and transform businesses. We have the technological capabilities and skilled employees to navigate change with our clients. By choosing Genpact as a partner, companies have access to human and digital resources to fuel transformation, while still being able to concentrate their own internal resources on core operations.
Our clients recognise us as a company with heart and the right mindset. Our maniacal focus on clients and prioritising them over everything else is a culture we are very proud of. In August, we earned our first Platinum rating from EcoVadis, the world's most trusted provider of business sustainability ratings. Being recognised as the top 1% for global sustainability performance is a great achievement as we continue to drive excellence as an organisation, as well as for our clients.
What has been your greatest challenge and biggest achievement?
One of my biggest achievements to date has been growing and working alongside our talented team in the UK, Europe, and Africa. My personal interest in learning about different cultures allows me to understand Europe and its country differences at a very deep level. This helps in many ways to create an ecosystem of trust, collaboration and loyalty which is crucial while managing large teams spread across many countries.
I am competitive. I am ambitious. And I am a caring husband and father. These characteristics eventually connect. As a result, I honestly believe that other people are your success. You must take people with you wherever you go. Now, I am prouder of other people's successes, more than my own. Focusing on that as a measure for success helps me progress. The road towards building an ecosystem, which allows everyone to thrive is certainly no walk in the park. One of the biggest hurdles to tackle is distraction. Given the overdose of information, it's fairly easy for us to be distracted these days. One of the constant challenges for me is learning how to keep a large group of people focused.
What do the next 12 months hold for you and the company?
Our focus as a company is to help transform and deliver outcomes for companies that will shape the future. Organisations across industries are rethinking their definition of success – shifting from a singular focus on financial goals to ethical and sustainable outcomes too. Sustainability is a huge part of Genpact's purpose, over the next year and beyond. Aided by technology and our deep domain expertise, we will improve our ESG capabilities to tackle the fight against climate change, both as an organisation, and for our clients.
And, as always, our people are the most important focal point in this journey. We are a people-first organisation, and I am extremely proud of that. We invest heavily in reskilling programmes within the company to boost our employees learning, curiosity, and passions. Employees are eager to join and work for a company that is not just focused on profits, but also on building a better world. We will continue to improve and relentlessly deliver the outcomes that help our clients shape the future.